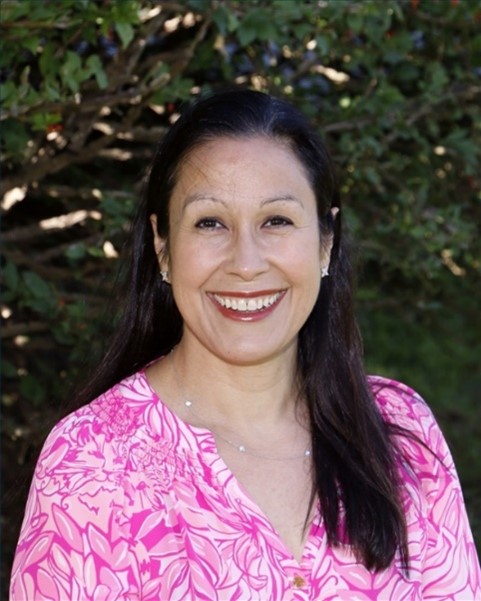 Broadview at Purchase Hires HR Director
Purchase, New York – (March 2, 2023) –  Broadview at Purchase, a university-based retirement community on the campus of the State University of New York at Purchase, has hired a Director of Human Resources as it gears up to open in the fall.
Connie Hewitt, a Greenwich resident, has more than 20 years of experience in Human Resources both in full-time positions and as a consultant in a variety of industries, including  
technology, consumer products, banking, professional services, healthcare and not-for-profit organizations. 
Prior to joining Broadview, Hewitt worked as a consultant and as the Human Resources Director at United Hebrew in New Rochelle, a skilled nursing and assisted living facility, where she managed a department of three professionals. 
"At United Hebrew I realized how much I enjoyed working with seniors,'' said Hewitt. "While I was working at two independent schools, I developed a genuine passion for educational institutions so when the opportunity came up to work at a new senior living community at Broadview, it was a great opportunity to blend both interests into one career.''
Ashley Wade, Executive Director of Broadview at Purchase, said that Broadview will be hiring almost 200 employees within the first two years of its opening, and that having a competent and committed HR professional like Hewitt was essential. 
"We are glad Connie has joined to help with hiring our first employee team at Broadview, shape our benefits offerings, and help us create Broadview to be an employer of choice,'' she said. 
Hewitt earned her B.A. with a major in Sociology at Smith College in Northampton, MA.  She obtained her CP certification from the Society for Human Resources Management (SHRM) and has had her PHR certification for more than 15 years.  Connie has volunteered at SHRM and served on the Southern Connecticut Chapter of SHRM as their past Director of Diversity, Equity and Inclusion (DEI) for over five years. 
She is involved in a number of volunteer activities at Smith College and has volunteered on the national domestic abuse services (DAS) hotline run out of the Greenwich YWCA for more than 20 years.
Broadview at Purchase champions intergenerational connections and lifelong learning. In a unique concept, its Founders Learning Commons building is designed for students and Broadview residents to learn together. With 95 percent of the residences already reserved, Broadview at Purchase has more than 300 Charter Members (future residents who have reserved residences) who are already forming a sense of community.  
Broadview will offer a full continuum of services including Independent Living, Assisted Living, Enhanced Assisted Living, and Memory Care. The community has 220 senior residential apartments and villas, 20 percent of which are set aside for residents who meet certain median income requirements. 
Located on a 40-acre site on campus with walking and exercise trails, Broadview will offer 
a wealth of amenities, including a swimming pool, fitness center, movie theatre, spa and salon, dining venues, and on-site health center, among other features. 
Broadview is being co-developed by Senior Care Development, LLC and LCS Development, LLC, and will be operated  by Life Care Services®. LCS has over 50 years of senior living and housing experience and manages over 140 senior living communities nationwide. LCS has been rated best in customer satisfaction with independent senior living communities 4 years in a row by J.D. Power.  For more information, visit Broadview online. 
# # #
About Broadview
Broadview Senior Living is a university-based retirement community located on the Purchase College, SUNY campus in Purchase, New York, a part of Westchester County. The design for Broadview hinges on lifelong learning and intergenerational friendships, as residents will be able to audit courses and attend performances, lectures, events, and more, all on the Purchase College campus. Broadview will comprise 220 living apartments and villas for seniors ages 62 and older, as well as offer assisted living apartments and memory care suites on-site. Broadview is currently under construction and is scheduled to open in Fall 2023. For more information, visit https://broadviewseniorliving.org/.
About Purchase College, SUNY
Purchase College, part of the State University of New York (SUNY) network of 64 universities and colleges, was founded in 1967 by Governor Nelson Rockefeller. His aspiration for Purchase was to create a dynamic campus that combined conservatory training in the visual and performing arts with programs in the liberal arts and sciences, in order to inspire an appreciation for both intellectual and artistic talents in all students. Today, Purchase College, SUNY is a community of students, faculty, and friends where open-minded engagement with the creative process leads to a lifetime of intellectual growth and professional opportunity. For more information about the College, visit www.purchase.edu.
About Life Care Services®
Life Care Services, an LCS Company, has the experience required to boost community financial performance, increase occupancy, and develop new lifestyle and health initiatives to meet consumer expectations and help communities thrive. With a long track record of excellence, Life Care Services sets itself apart from other senior living companies with its unique, comprehensive portfolio of support services. Life Care Services is the nation's second-largest operator of senior living communities and has expertise in the management of both Life Plan and Rental communities. From independent living to assisted living, skilled nursing to memory care, at Life Care Services, Experience Is Everything. For more information, visit lifecareservicesLCS.com.