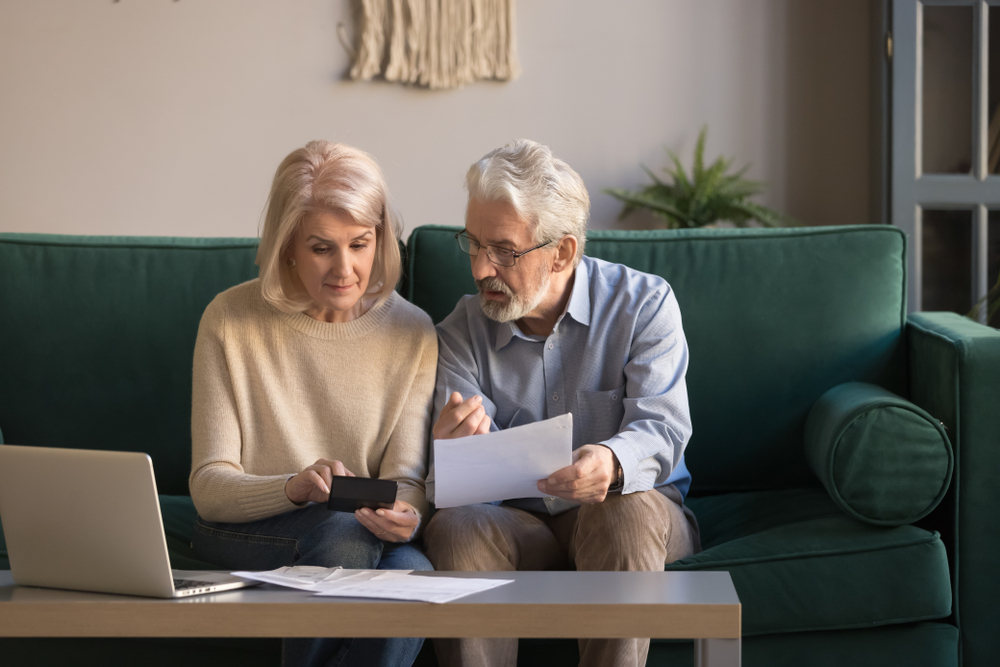 The Benefits of Early Retirement Planning for Your Future
WHAT ARE THE BENEFITS OF EARLY RETIREMENT PLANNING
You may have felt that you had plenty of time for retirement planning, but it's surprising how quickly the days fly by.  If you're getting ready to hang up your hat, you probably have some idea of what your ideal lifestyle will be once you stop work. To maintain your financial independence, it helps to understand predictable retirement savings, planning for your financial goals, and even creating peace of mind with a living will.
PREDICTABILITY: GOOD FOR YOUR WALLET
Creating financial predictability will ease many worries about the future. One of the ways to do this is to opt for retirement in a senior living community. You'll live much as you did before you retired, but with fewer homeownership responsibilities, and the knowledge that most of your monthly expenses are covered with one single payment. At Broadview, there are no financial surprises common with owning a home, e.g., escalating utilities bills, an unforeseen appliance repair or replacement, a sudden property tax increase. Here, one payment covers everything from dining and yardwork to utilities and activities. Health Care Services, for which you would pay separately elsewhere, are also included as part of the fee. At Broadview, whole-person wellness with attention to every dimension of your health: physical, emotional, social, mental, intellectual and more.
One of the smartest tips for retirement is to choose a community offering a Life Care contract; this is the gold standard of senior living contracts, offered at the best Life Plan Communities/Continuing Care Retirement Communities. In a Life Plan Community like Broadview, you're protected from the ever-rising costs of health care. If your health ever changes, our comprehensive care continuum includes enhanced assisted living, memory care and other medical services, easily accessible on campus at lower-than-market rates.
TAKE YOUR FINANCIAL PULSE
A large part of retirement planning is strictly financial. Take this quiz and take note of your YES and NO answers. It's never too late to take control of your finances and prepare for the future.
Have you created a plan for retirement that fits the way you intend to live?
Have you thought about your retirement needs so you can set appropriate goals?
Do you have a financial advisor or other trusted source helping you with retirement planning?
Are you eliminating as much debt as possible?
Will you continue to contribute to your employer's retirement savings plan such as a 401(k)?
Do you have the details of your employer's pension plan, if applicable, and are you covered?
Do you understand basic investment principles and the types of investments you have?
Is your financial portfolio regularly reviewed and updated?
Do you understand the tax implications of accessing your retirement savings early?
Have you checked your eligibility for Social Security and/or Veterans benefits?
PLANNING FOR PEACE OF MIND
Retirement planning isn't just about the numbers. It may be uncomfortable to think about, but a plan for when you might need long-term care will create peace of mind as you move ahead with your retirement goals. Meet with your legal representative and take care of all matters related to your estate, including determining power of attorney, a last will and testament, and a living will.
A living will steers what your loved ones and doctor should do if you become terminally ill and/or unable to make decisions for yourself. It expresses your preferences regarding life support, resuscitation, pain medication and other medical issues. A living will is an effective way of communicating your wishes, and it relieves your loved one and family members from making difficult decisions on your behalf. A living will is also known as an advance directive or a health care directive. Ensure that your family members and physician have a copy, or know where to find it.
MAKING THE MOVE
Once the planning is complete, and you're ready to make the move to a independent living community, visit Broadview at Purchase College. Our unique location on the campus of Purchase College SUNY allows residents to "go back to school," immersing themselves in an intergenerational environment filled with lifelong learning, sharing, and stimulating friendships. You'll live retirement life to the fullest, with gorgeous residences, from 1-2 bedroom spacious apartments or villas. You'll meet fascinating and accomplished neighbors, and classic Westchester County hospitality. Contact us today and learn more about the Broadview lifestyle.