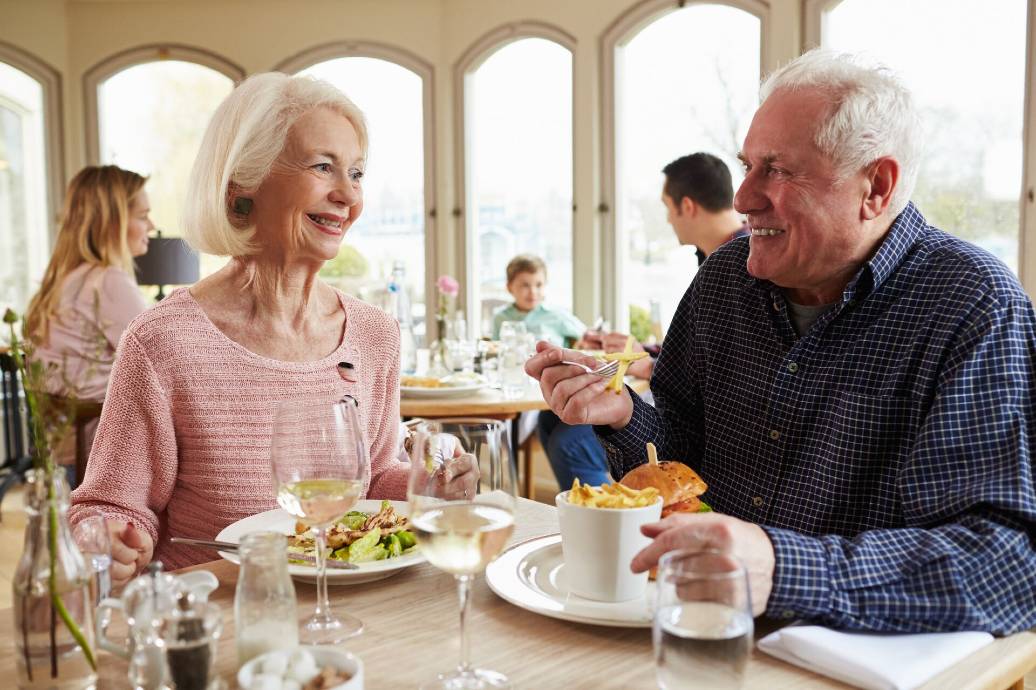 Insider Secrets: Test Your Westchester Knowledge with These 10 Questions
Beautiful Westchester is the second-most populated county in mainland New York. And for good reasons. Its unique history and natural scenery are endlessly fascinating, and the humid subtropical climate ensures that living here and traveling around is easy and comfortable. When you've lived here awhile, you truly appreciate all the best things to do in Westchester County, NY. Broadview- Senior Living tests your knowledge of Westchester in our playful quiz.
What does Kykuit mean?
Kykuit House is a historic house in the Pocantico Hills built by the Rockefeller family. It's now a museum with an outstanding art collection including work by Picasso, Matisse, Henry Moore and Jackson Pollock. The terraced gardens are designed in various classical Italian, Japanese and Greek styles. Kykuit is an old Dutch word that means lookout since the house has views of the Hudson River and the expansive land the Rockefellers owned.
What happens every Friday at Playland?
Offering family-friendly fun over a sprawling 280 acres, Playland is for the young and the young at heart. It houses a water park with beaches and boardwalks, an amusement park with a lake, miniature golf and thrill rides, and Kiddyland' rides for younger children. There are dancing and singing performances throughout the day and a fireworks show every Friday night.
What is The Great White Way?
They say the neon lights are bright on Broadway' goes the classic song. The oldest north-south street in New York City, Broadway, was a path traveled by Native Americans and then by Europeans after settlement. The stretch of Broadway between 42nd and 53rd is the home of America Theater District. Over 40 large professional theaters showcase a variety of plays, musicals, and other performances acknowledged as the best in the world. Broadway is also called The Great White Way a reference to its being one of the first streets in the U.S. to be lit with electric lights.
Why does the Bronx Bridge shut down some Sundays?
On certain Sundays from May through October, a 13-mile portion of the Bronx Bridge is shut down exclusively for the use of cyclists, in-line skaters, scooters, walkers and joggers. It's one of Westchester's longest-running and most popular recreational programs.
Where can you fish for doughnuts in Westchester?
Everyone's favorite circle of fried dough with a hole is celebrated at the Armonk Cider and Donut Festival. This fall carnival features rides, live music, food trucks, hot fresh doughnuts (the prize in a fun fishing game), fresh cider, and a 5K run/walk to burn off the calories.
When do Westchester foodies pay peanuts for Michelin-starred food?
During Hudson Valley Restaurant Week, of course! Westchester foodies rejoice every March and November, as over 200 restaurants in the Hudson Valley present their signature dishes with a special three-course prix fixe menu. It'Äôs a chance to dine out and sample the best of established and emerging chefs in the region's culinary scene.
What makes Westchester residents leave the lights on?
As if the Old Dutch Church in Sleepy Hollow wasn't creepy already, it's now the setting for the newly expanded legend. Set to eerie music and told by master storytellers Jim Keyes and Jonathan Kruk, this classic Halloween tale is guaranteed to haunt you.
Where do Westchester residents go to pot?
Aspiring potters love the Clay Art Center on Beech Street in Port Chester, which holds summer classes starting in June. Their artist teachers will take you through all the techniques necessary to throw, sculpt, glaze and fire your creations.
When does Japan come to Westchester?
During the annual Cherry Blossom Festival at the Pelham Art Center. Cherry blossoms are a Japanese symbol of spring and herald a bright future. Stroll the gardens, admire the astounding colors and masses of blooms, watch Japanese dancers and taiko drummers, and try your hand at the ancient creative arts of ikebana (flower arranging) and origami (paper folding).
When does it get really loud in Westchester County?
Independence Day. Because no matter where you are in Westchester, you can be part of the county's Fourth of July celebration. You'Äôll find live music, food vendors, and of course fireworks to watch at locations such as Rye Playland, Kensico Dam Plaza and Louis Engel Waterfront Park.
What's making seniors flock to Westchester County?
The news that Broadview is opening in 2022. Our retirement community will be located on serene acreage on the Purchase College campus and will be one of the few university-based retirement communities in the nation. We'll offer active, independent-minded seniors a unique kind of retirement, combining a distinctive place to live with an elevated lifestyle. Residents can take classes taught by award-winning Purchase College faculty, access world-class art and culture, and involve themselves with intergenerational learning and mentorship. And our location puts us at the heart of the best things to do in Westchester County, NY.
If you have questions about the next step to take in retirement, Broadview Senior Living could be the answer. Call us today at (914) 627-9011 to learn more.