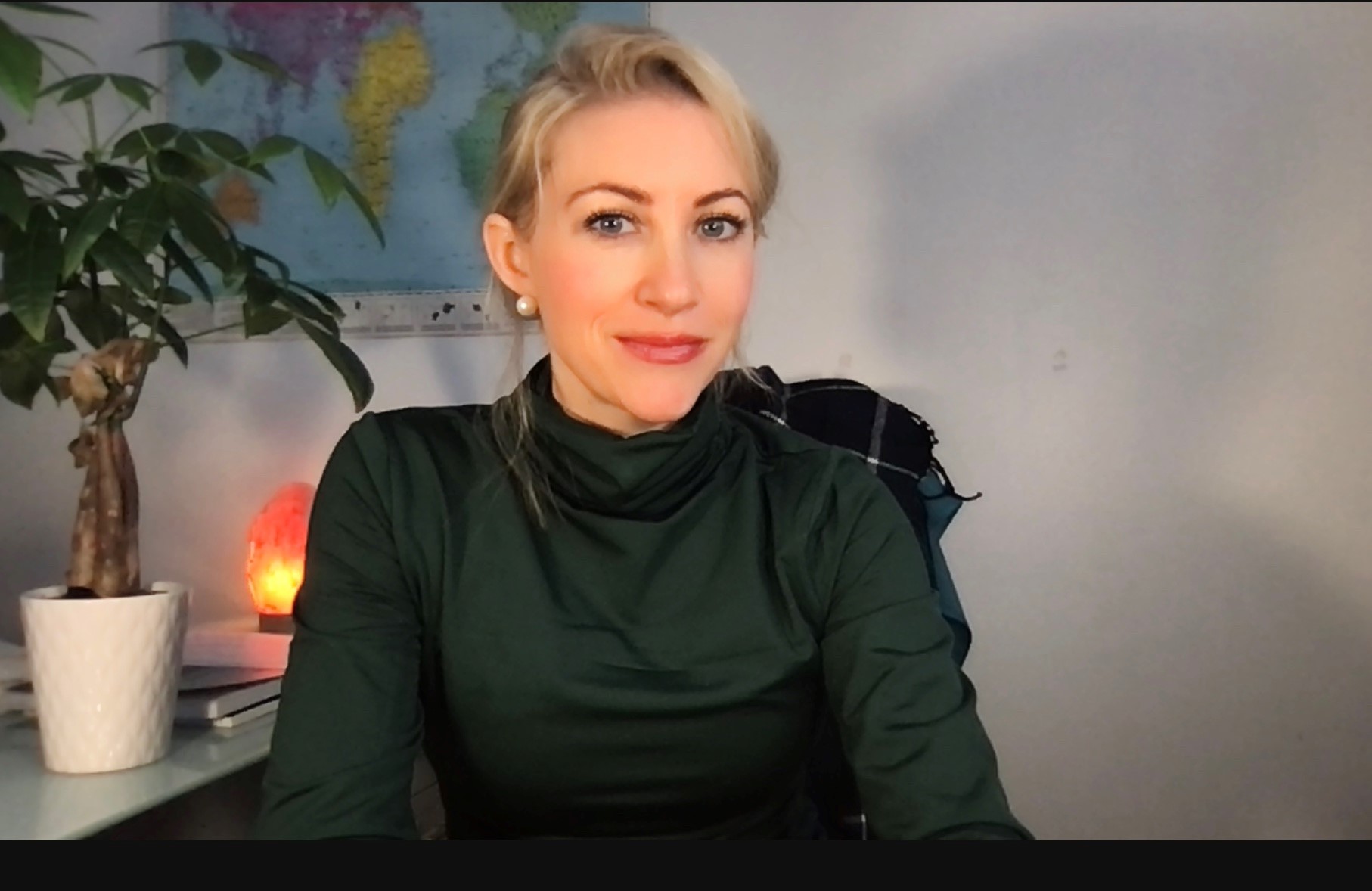 Broadview Hires Resident Services and Intergenerational Program Director
Purchase, New York – (April 26, 2023) -Broadview at Purchase, the university-based retirement community on the campus of the State University of New York at Purchase College, has hired a Residential Services and Intergenerational Program Director.
Kate Abate is a credentialed gerontologist with a Master of Science degree in gerontology from the University of Southern California. Her job will be to focus on resident lifestyle, intergenerational culture, and community development.
Broadview, which is expected to open in the fall, champions intergenerational connections and lifelong learning. Located on a 40-acre site on campus, the community has 220 senior residential apartments and villas and will offer a wealth of amenities, including a swimming pool, fitness center, movie theatre, spa and salon, dining venues, and on-site health center, among other features.
"I'm so thrilled to have this position," said Abate. "I really look forward to working with each resident and with faculty, students and staff who want to engage in our longevity model. Wellness and engagement are the cornerstones of longevity."
Abate is also a wellness professional with experience as a certified personal trainer, nutrition coach, crisis counselor, yoga teacher (RYT-500), and an accomplished athlete in bodybuilding. Prior to her work in Gerontology, Abate ran a wellness business for 10 years focused on the implementation of behavioral and environmental health, nutrition, and fitness.
"Kate is a multi-talented individual and her background in community development and wellness is a perfect match for Broadview,'' said Ashley Wade, Executive Director of Broadview at Purchase. "I know she is excited about the limitless possibilities for intergenerational exchange here.''
Abate knows something about the importance of a community. She grew up in Ardsley. In fact, her father was the mayor of Ardsley. She said her experiences at the center of a small close-knit community has helped to inspire her work.
"My father was the Mayor of Ardsley so I was in the parade at 4, and behind a desk in the office right in the center of things growing up,'' said Abate. She added, "We are lacking the pillars of community development that we had post World War II. I believe it will swing back but not without some work."
Abate said intergenerational learning is not a new concept nor is it foreign to young people. "When you press a younger person, you'll see that many have connections to their grandparents. Everyone has people in their lives who are older.''
She said she will follow the lead of Broadview residents in developing opportunities for exchanges.
"It will all depend on what kinds of relationships they want to have with the next generation and sharing what they have learned in their lives,'' she said.
Broadview is being co-developed by Senior Care Development, LLC and LCS Development, LLC, and will be operated by Life Care Services®. LCS has over 50 years of senior living and housing experience and manages over 140 senior living communities nationwide. LCS has been rated best in customer satisfaction with independent senior living communities 4 years in a row by J.D. Power. For more information, visit Broadview online.
About Broadview
Broadview Senior Living is a university-based retirement community located on the Purchase College, SUNY campus in Purchase, New York, a part of Westchester County. The design for Broadview hinges on lifelong learning and intergenerational friendships, as residents will be able to audit courses and attend performances, lectures, events, and more, all on the Purchase College campus. Broadview will comprise 220 living apartments and villas for seniors ages 62 and older, as well as offer assisted living apartments and memory care suites on-site. Broadview is currently under construction and is scheduled to open in Fall 2023. For more information, visit https://broadviewseniorliving.org/.
About Purchase College, SUNY
Purchase College, part of the State University of New York (SUNY) network of 64 universities and colleges, was founded in 1967 by Governor Nelson Rockefeller. His aspiration for Purchase was to create a dynamic campus that combined conservatory training in the visual and performing arts with programs in the liberal arts and sciences, in order to inspire an appreciation for both intellectual and artistic talents in all students. Today, Purchase College, SUNY is a community of students, faculty, and friends where open-minded engagement with the creative process leads to a lifetime of intellectual growth and professional opportunity. For more information about the College, visit www.purchase.edu.
About Life Care Services®
Life Care Services, an LCS Company, has the experience required to boost community financial performance, increase occupancy, and develop new lifestyle and health initiatives to meet consumer expectations and help communities thrive. With a long track record of excellence, Life Care Services sets itself apart from other senior living companies with its unique, comprehensive portfolio of support services. Life Care Services is the nation's second-largest operator of senior living communities and has expertise in the management of both Life Plan and Rental communities. From independent living to assisted living, skilled nursing to memory care, at Life Care Services, Experience Is Everything. For more information, visit lifecareservicesLCS.com.
​