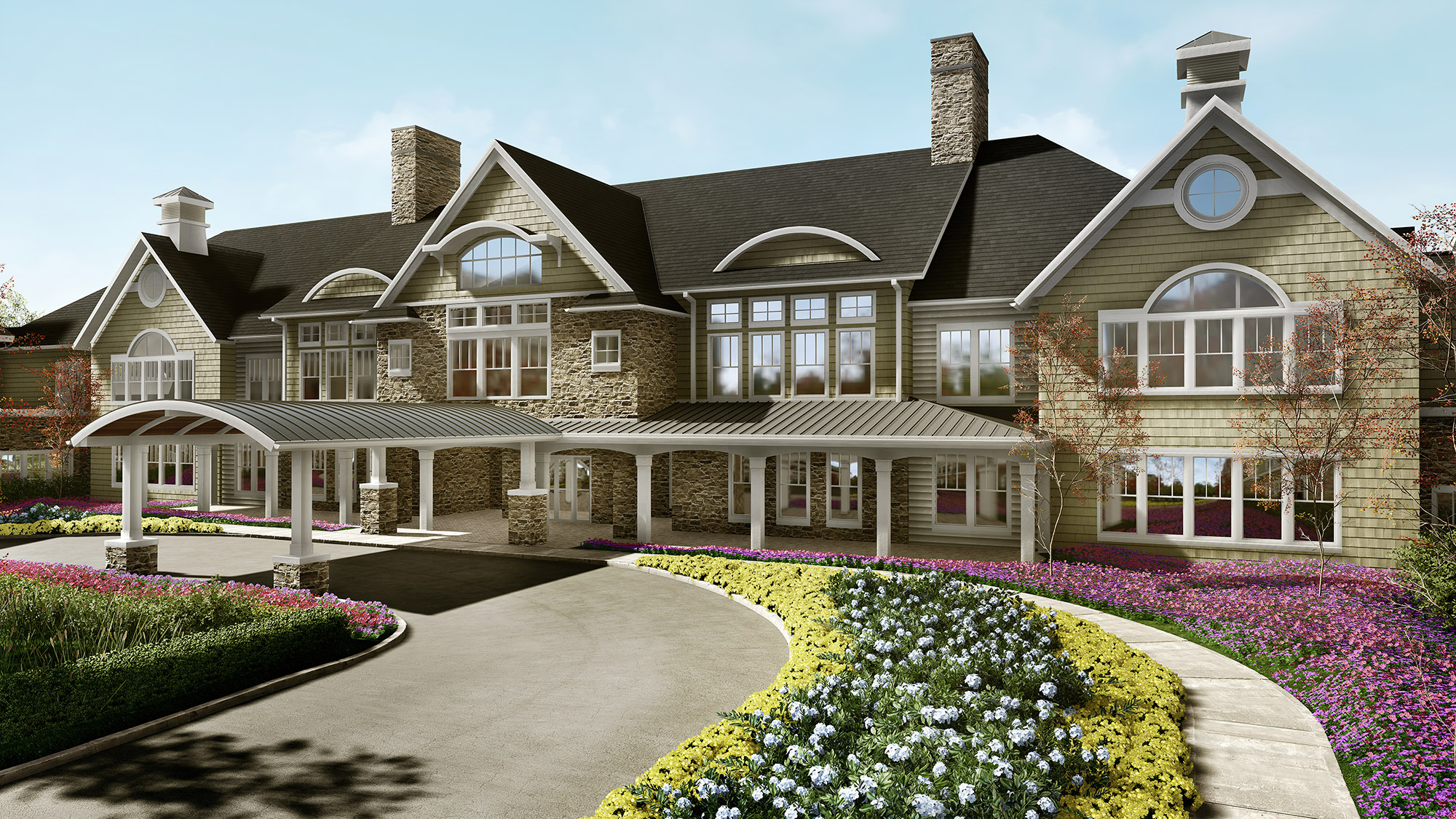 Broadview Senior Living Community, Located at Purchase College, Announces 90% Reserved as Construction Moves Forward
The New, University-Based Retirement Community on the Purchase College, SUNY Campus Is Set To Open In Summer 2023
Westchester County, New York (April 6, 2022) – Today, Broadview Senior Living Community, a university-based retirement community (UBRC) located on the campus of Purchase College, SUNY in Westchester County, NY, announces that 90 percent of the available housing is reserved. To reserve housing, future residents have made a deposit equal to 10 percent of the entrance fee for that resident, and the entrance fee is 90 percent refundable no matter the length of residency.
With construction expected to be complete in 2023, Broadview will mark the first senior housing development to be located on a college campus in Westchester County. Centrally located on the Purchase College campus, this 40-acre community will consist of 220 senior residential apartments and villas, 20 percent of which are designated for those residents who meet certain median income requirements.
Purchase College already held the honor of having the largest senior-auditor program of the entire SUNY system, and now Broadview builds on that concept by hosting a community of seniors who are looking to further their education and build intergenerational friendships. Broadview will help support scholarship funds and the hiring of new, full-time faculty, both of which greatly enhance Purchase's ability to offer an excellent academic experience for their students.
"The concept of building a senior learning facility on the campus of Purchase College was a decade in the making, and we are beyond thrilled to see this bold vision fast becoming a reality," said Dr. Milagros "Milly" Peña, President of Purchase College. "We have formed such a strong community of Charter Members already, and those who have chosen to soon call Broadview home are a group of truly accomplished, effective, and interesting people. I am confident that when they come together, this will be a place where people have the opportunity to have a retirement experience that they both desire and deserve."
"What is incredible about Broadview, and its relationship to Purchase College, is that it fosters a truly intergenerational community of people," said Lee Schlesinger, Associate Professor Emeritus of Literature at Purchase College, and future Broadview resident. "I consider myself a life-long learner, and that's why I chose Broadview: the concept of university-based retirement communities inherently attracts a group of people who are committed to returning to, or continuing, their education."
As one of only a handful of UBRC's in the nation, Broadview residents will have the opportunity to continue their education and become emersed in the Purchase community. Living on the campus, residents will be able to take specially designed classes and workshops, collaborate with students, and partake in the famous performing and visual arts offerings for which Purchase is known. The Learning Commons – a communal space at Broadview where residents, students, and faculty will have opportunities to interact and engage in intergenerational learning – is particularly attractive to those seniors looking for an intellectually- and socially-stimulating retirement.
"We like to say that we are building community before the community is event built," said Ashley Wade, Director of Marketing for Broadview. "And now with this incredible milestone of reaching 90% reserved, we are one step closer to bringing this community to life and providing a world-class standard of university-based retirement community living to seniors from all across New York, and beyond."
"As this project nears completion, the Purchase College community is growing more and more excited about having opportunities to engage in the kind of active, intergenerational learning that is at the heart of our academic culture," said Elizabeth Robertson, President, Purchase Senior Learning Community Inc. "Our colleagues at Purchase College believed in this idea and have been Broadview – champions since day one. This has been a story of hard work, dedication, determination, and collaboration, from local and state government, the college, contractors, and consultants, and many, many more."
Residents at Broadview will have access to a wealth of amenities, including a swimming pool, fitness center, movie theatre, spa and salon, dining venues, and on-site health center, among other features. The community is situated within a 40-acre site on campus, full of walking and exercise trails. Broadview is scheduled to open Summer 2023.