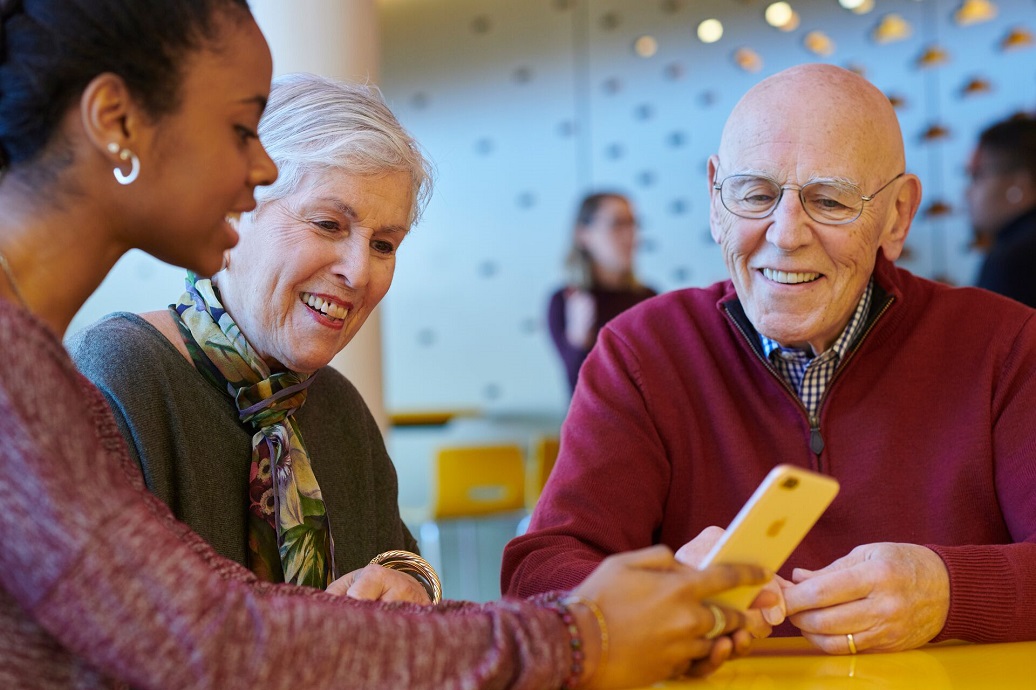 Empty Nesters can soon live on SUNY Purchase campus
The Benefits of Empty Nesters Living on Purchase Campus
Often the biggest challenge facing empty nesters looking to move isn't whether to sell the house, but rather answering the question, "Where do we move?" An intriguing new option may be: back on a college campus. Read the full feature on The Larchmont Loop
University-based retirement communities hold great appeal for empty nesters who are hungry for more than a traditional senior living community can offer. Just a handful of these partnerships between universities and retirement communities exist and they take a variety of forms: a university-based retirement community may be on, or close to, the school, or offer specially curated lifelong learning for residents when they visit the campus. Others boast an affiliation with a university in name only.
A Rare Bird
Broadview at Purchase College is unique among university-based retirement communities. Now under construction just 13 miles north of Larchmont in central Westchester County, it's embedded on the wooded and parkland acreage of the Purchase College campus. Read the full feature on The Larchmont Loop.
Broadview residents will simply step past their door to be part of the university's vibrant academic milieu. Lectures, workshops, exhibitions, performances, art, music — it's a vibrant intergenerational community where you'll continue to learn, grow and mentor others.
Time to Soar
For empty nesters, independent living at a retirement community such as Broadview provides new opportunities and freedoms:
  Maintenance-free living frees up more time for a favorite hobby and other retirement activities you've been dreaming of.
  Regularly scheduled transportation removes the hassle of driving and parking on a grocery run or to medical appointments.
  Multiple dining venues within walking distance of your residence relieve you of the need to cook unless you want to.
  Chef-prepared dining allows you to savor expertly prepared restaurant-style meals, fine wine and exciting menu choices.
  Social activities and resident clubs offer a chance to meet new friends and try new things, both on and off campus.
  Lifelong learning programs at Purchase College provide enriching interactions with students and academic faculty; intergenerational learning, and ways to mentor, inspire and be inspired.
  Access to an on-site continuum of care including assisted living and memory care, is always available in case of a change in health.
  Emergency response systems keep you in close contact with staff when needed.
  Campus security assures that your home and your personal belongings are safe, even when you're away or traveling.
Uniquely Feathered Nests
Broadview is also unique in providing options for empty nesters who aren't ready to downsize into a retirement community. Our contemporary villa homes are ideal for everyday living and entertaining. These spacious open floor plans – with fireplaces – feature luxurious bedrooms, bathrooms and kitchens.
You'll find lavish finishes and modern touches throughout, such as nine-foot ceilings that come standard; large, energy-efficient windows; and noise-reducing construction between your and your neighbor's residence. These villa homes also offer attached heated two-car garages and optional basements, so living here feels more like a suburban home than a retirement community. Plus, these homes are located close to Broadview's first-class amenities and services, and within walking distance of an energizing hub of art, culture,and engagement at the Learning Commons.
Choosing Your New Roost
If you're an empty nester pondering your retirement move, we invite you to visit our information center to browse villa floor plans. You'll see firsthand the premium design and technology options we've built into these residences and explore the villas in virtual reality with an Oculus headset.
Your wallet and well-being will thank you if you act now. These exceptional villas are available at the lowest price we'll ever offer. You'll save when you place a deposit now, with plenty of time to prepare for your move.
Depositors immediately become part of an exclusive group of valued Charter Members; many accomplished and fascinating seniors have made Broadview part of their future. Among them are people from all walks of life: military veterans, educators, lawyers, independent filmmakers, and others with fascinating and compelling backgrounds. As part of this group, you're invited to meet online and in person to enjoy events sponsored by Broadview and Purchase College, establishing bonds of friendship and community as future neighbors.
Call us at 914-627-9011 and learn how you can feather a new nest at Broadview