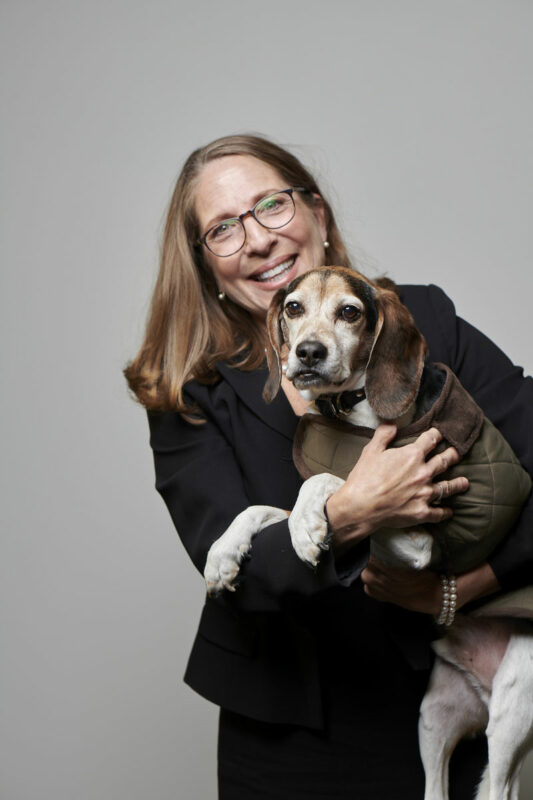 Meet Fred – The 10-Year Old Beagle at Broadview – Senior Living at Purchase College!
Meet Fred, the 10-year-old beagle who likes to spend his time in the Broadview РSenior Living at Purchase College Information Center! He belongs to Broadview's Director of Marketing, Ashley Wade. Originally from Ohio, Fred was adopted from an animal shelter after spending some time in a women's correctional facility where he was formally trained.
Fred is very well behaved on his leash, performs sit and stay and knows plenty of tricks. As with many dogs, Fred has his own personality. He is not a fan of dirt or gravel and much prefers concrete. Ashley says he is definitely a city dog.
"Fred is a wonderful sweet-natured dog, a good buddy and everyone who meets him in the Broadview Information Center immediately falls in love with him," Ashley said.
Upon completion, Broadview will be a pet-friendly community and Fred looks forward to meeting the future pets who will have the opportunity to live and thrive there.