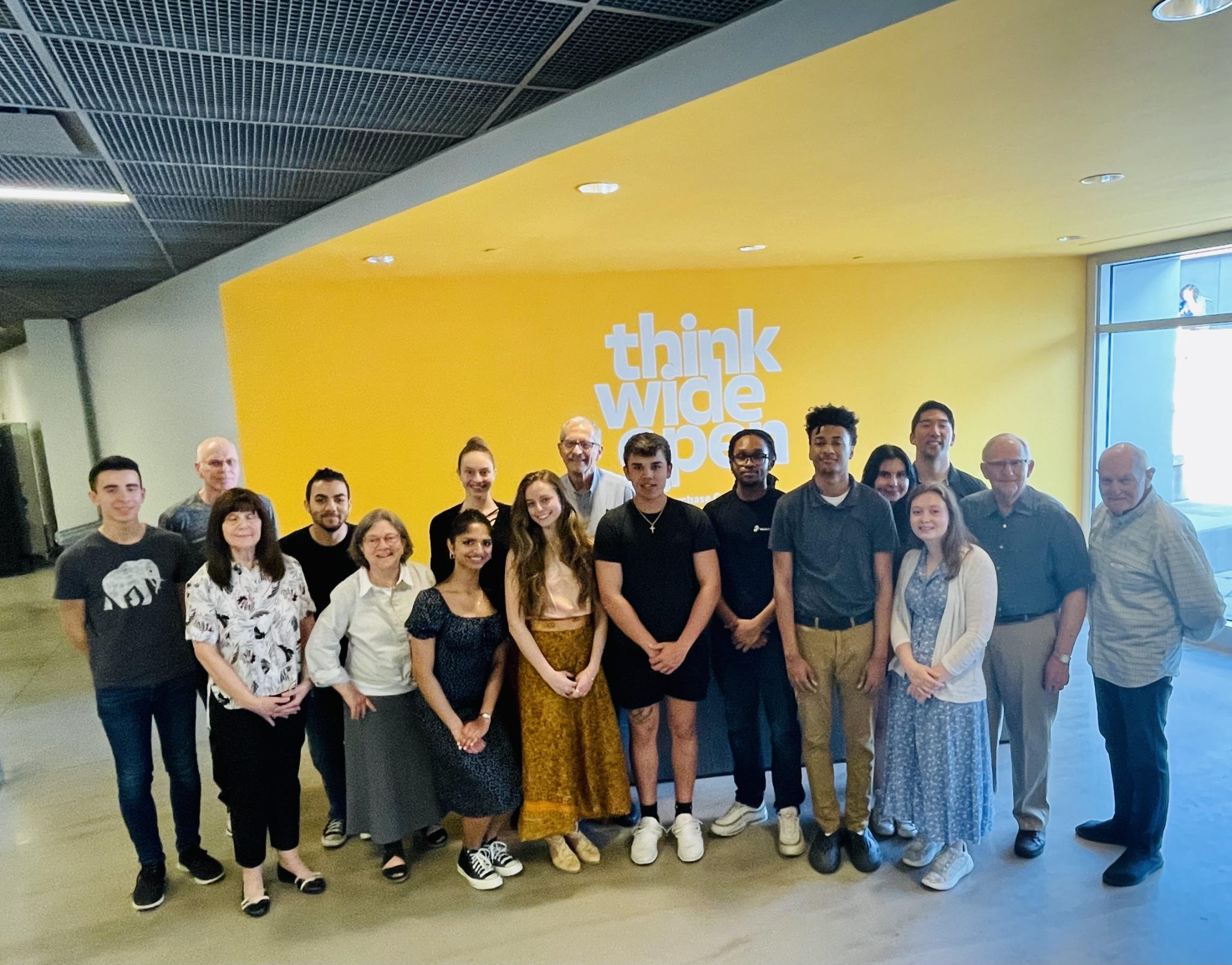 Intergenerational Learning: Discovery at any Age
When Steve Shelov was trying to get into medical school it wasn't so easy for him. A kid from the Bronx, Shelov's father was an architect, and his mother was a nurse. "She was very inspiring to me. I was pretty sure I wanted to be a physician, but when I got to Yale as an undergrad, I had trouble getting into medical school. I finally did, but there were bumps along the way. No story is without bumps. Our goal as mentors is to help you get through those challenges,'' he said.
Shelov, a pediatrician who recently retired from his job as founding dean of the NYU Long Island School of Medicine, was speaking to Purchase College students who are interested in careers in medicine. Shelov, who will soon move into Broadview at Purchase, a University Based Retirement Community on the campus of Purchase College, is part of a grand experiment in intergenerational learning.
MacKenzie Sky, President of the Purchase PreMed Club, invited Shelov and a group of pediatricians and soon-to-be Broadview residents to advise students as they pursue their careers.
Sky, 22, who is graduating in May and herself headed to Yale as a postgraduate research associate in the dermatology department, said she was very impressed with Steve's offer to organize Broadview's new residents on behalf of students.
"We are really grateful for all their advice,'' she said. "Learning from people who have been where you are trying to go, is invaluable."
Among those joining Shelov were other future Broadview residents Jaime Hoffman Rosenfeld, a pediatrician who specializes in child abuse pediatrics, Sari Kaminsky, an OB/GYN and Women's Health practitioner and Nathan Litman, an adolescent psychiatrist.
Jaime is retired but still teaches at the Einstein College of Medicine and Litman was on the faculty of Harvard Medical School at one point in his career. Kaminsky was head of OBGYN at Metropolitan Hospital and program director of the residency program at New York Medical College.
What they all have in common, in addition to their years of experience, is their quest to continue learning and to share what they have learned with others.
Shelov said as a mentor he gets back so much more than he gives. "It's all about building relationships,'' he said.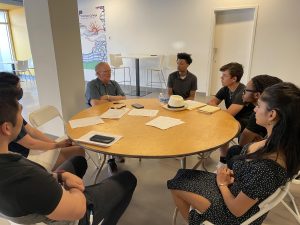 Kate Abate, Broadview's new Resident Services and Intergenerational Program Director, agrees. Abate's job will be to enrich the lives of both residents and students by breaking down barriers. She describes the possibilities of her new job as "to infinity and back.'' She said she will follow the lead of Broadview residents.
"It will all depend on what kinds of relationships they want to have with the next generation and sharing what they have learned in their lives,'' she said.
A 2011 study at Dublin City College concluded that young people benefitted even more than their older counterparts from intergenerational learning experiences. Students, it said, found that they gained knowledge, competences and skills which contributed to both their personal and professional development. A more recent 2023 study in Taiwan of 16 college-age students who participated in an intergenerational learning experience over six weeks came to a similar conclusion.
"What we need is an effort for rebranding longevity," said Abate. "I think we have the tools – joy and empowerment – here at Broadview.''