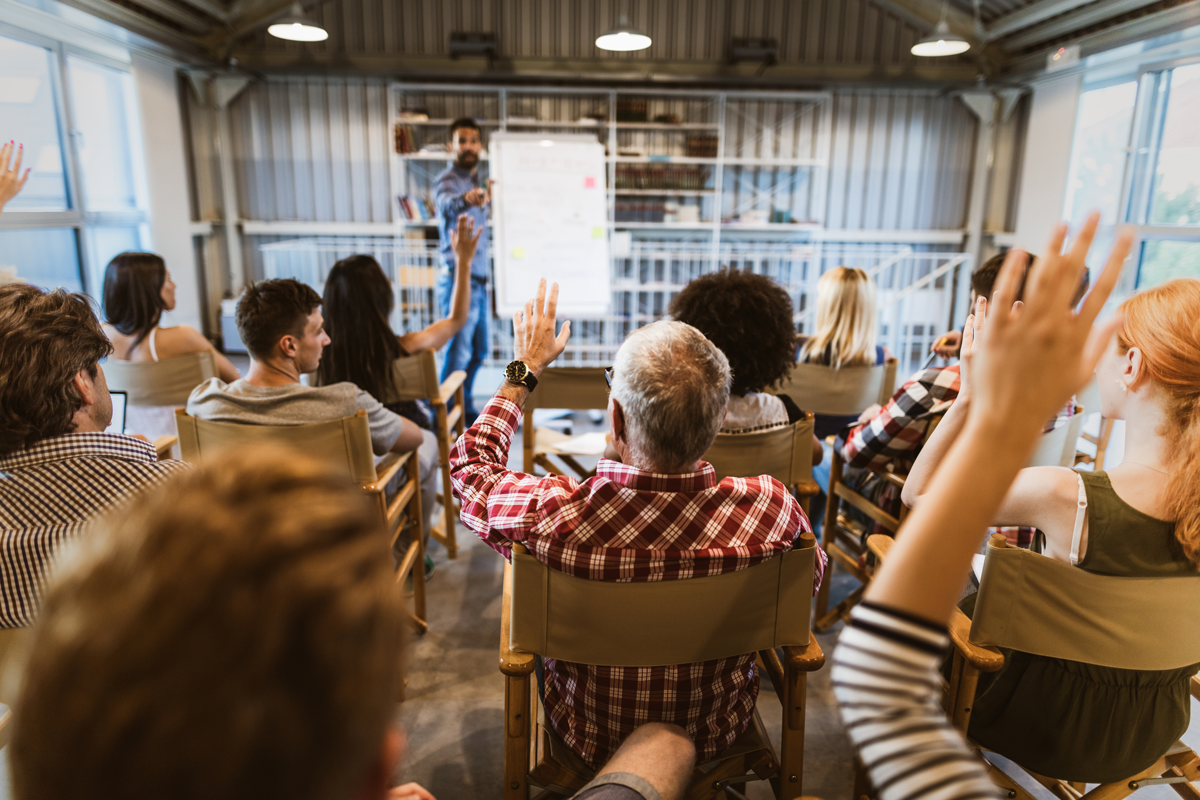 Perks of Becoming a Future Broadview Resident
Without question, where you decide to spend your retirement and golden years is one of the most important decisions you'll make as you enter this new season of life.
With so many retirement communities, it's important to find the one that best suits your specific needs and preferences.
Have you heard about Broadview at Purchase College? This new university-based retirement community in Westchester County, NY, provides a variety of living options, including independent living, assisted living and memory care, and is truly located on the college campus — creating an environment where you're surrounded by both college students and other seniors looking to benefit from intergenerational learning opportunities.
Learn more about the concept of a university-based retirement community and discover the perks of becoming a future resident at Broadview's Life Plan Community.
WHAT IS A UNIVERSITY-BASED RETIREMENT COMMUNITY? 
A university-based retirement community provides a unique living option where seniors have access to advanced educational opportunities within their own living environment. These retirement communities are created to provide an opportunity where seniors can enjoy:
Many of the same cultural and educational amenities and activities available to traditional students
Unique opportunities for continued and intergenerational learning, creativity and mentoring
For seniors who want to continue learning or pursue academic interests, these types of retirement settings provide on-site classes, wellness programs and activities to help seniors stay mentally active.
THE PERKS: WHAT MAKES LIFE AT BROADVIEW DIFFERENT?
Are you interested in pursuing lifelong learning? Does being part of a college campus seem like an amazing opportunity to both share your knowledge and learn from others? Do you want to live in a community that takes retirement to the next level? If you answered yes, then Broadview's university-based retirement community might be exactly what you're looking for. Perhaps most importantly, this Life Plan Community will continue to provide you a vibrant, safe home if your needs change with age, offering both assisted living and memory care should you ever need them.
Here's what makes life at Broadview different:
A Distinguished, Engaging Lifestyle With an outstanding location on the beautiful campus of Purchase College, Broadview provides its residents the opportunity to live steps away from the energy, enthusiasm and educational opportunities available on campus. But living in a university-based Life Plan Community doesn't mean you have to go back to dorm life. At Broadview, you can expect a distinguished lifestyle, surrounded by fascinating friends and enveloped by concierge-level senior living amenities and services. Amenities like weekly housekeeping, including linens and home maintenance, will be taken care of by efficient and skilled staff. And while you're free to cook and bake in your own beautiful kitchen, diverse and exciting cuisine is always available at an array of casual and formal dining spots throughout the community.Our mission is to continually find ways to serve you better and help you make the most of the senior living lifestyle offered at Broadview.
Lifelong Learning As part of the Purchase College community, you'll have access to robust lifelong learning programs for seniors. These unique opportunities include access to college programs, performances and social activities. Moreover, the college itself is home to the Neuberger Museum of Art, which is world renowned for its modern, contemporary and African art collections.Annual programs featuring world-class artists in music, dance and theater are presented at The Performing Arts Center. You can also volunteer at The Children's Center, attend collegiate sporting events, explore co-curricular programs, and more, providing you an amazing variety of unique experiences to build your life around.Intellectual and social growth doesn't stop there when you become a resident at Broadview. The Learning Commons, a multipurpose gathering area for students and residents within Broadview, will be a unique, collaborative space where you'll have the opportunity to mix with students and faculty — and mentor each other — in this creative, lovely setting.
Quality, Personalized Care Options  The Health Center at Broadview will meet a comprehensive range of health care needs and deliver high-quality, personalized care.When you choose independent senior living, you'll secure priority access to senior health care on-site.Broadview's on-site senior health services, such as assisted living and memory care, will be managed by Life Care Services®, a nationally recognized leader and trusted partner in the senior living industry.

Should your health needs change, assisted living will keep you as independent as possible with supportive, sophisticated daily assistance services, including medication management, health monitoring, nursing care and more.
For loved ones with unique needs due to Alzheimer's or other forms of dementia, memory care offers a secure setting and highly specialized cognitive care in a homelike neighborhood that's designed to reduce confusion and boost confidence.
Broadview will offer Heartfelt CONNECTIONS — A Memory Care Program®, a nationally recognized philosophy of care, as the foundation for  memory care services. It's an innovative methodology for dementia care that applies insights from each resident's life story to develop a personalized activity plan.
THE VILLAS AT BROADVIEW
The spacious two-bedroom villas are maintenance-free, meaning housekeeping, laundry and other daily chores are taken care of for you. Every residence features lavish finishes and thoughtful design, ensuring your comfort, safety and privacy.
When you choose a semi attached villa, you'll find yourself nestled in the neighborhood with beautiful, traditional tree-lined streets and sidewalks. Other villa features include:
Noise-canceling insulation in the shared wall
A chef's kitchen with quartz or granite countertops, stainless steel appliances, and islands or peninsulas for extra prep space
9-foot ceilings
Expansive balconies or patios
Large, energy efficient windows
RESERVE YOUR RESIDENCE AT BROADVIEW 
We're excited you've learned more about Broadview and you're interested in securing a place in this new community.  You can make a fully refundable, interest-bearing deposit now and be among the first to choose your preferred Broadview villa with plenty of time to plan your move.  Have questions? Get in touch with us today. We're excited to get to know you and are here to answer all your questions.