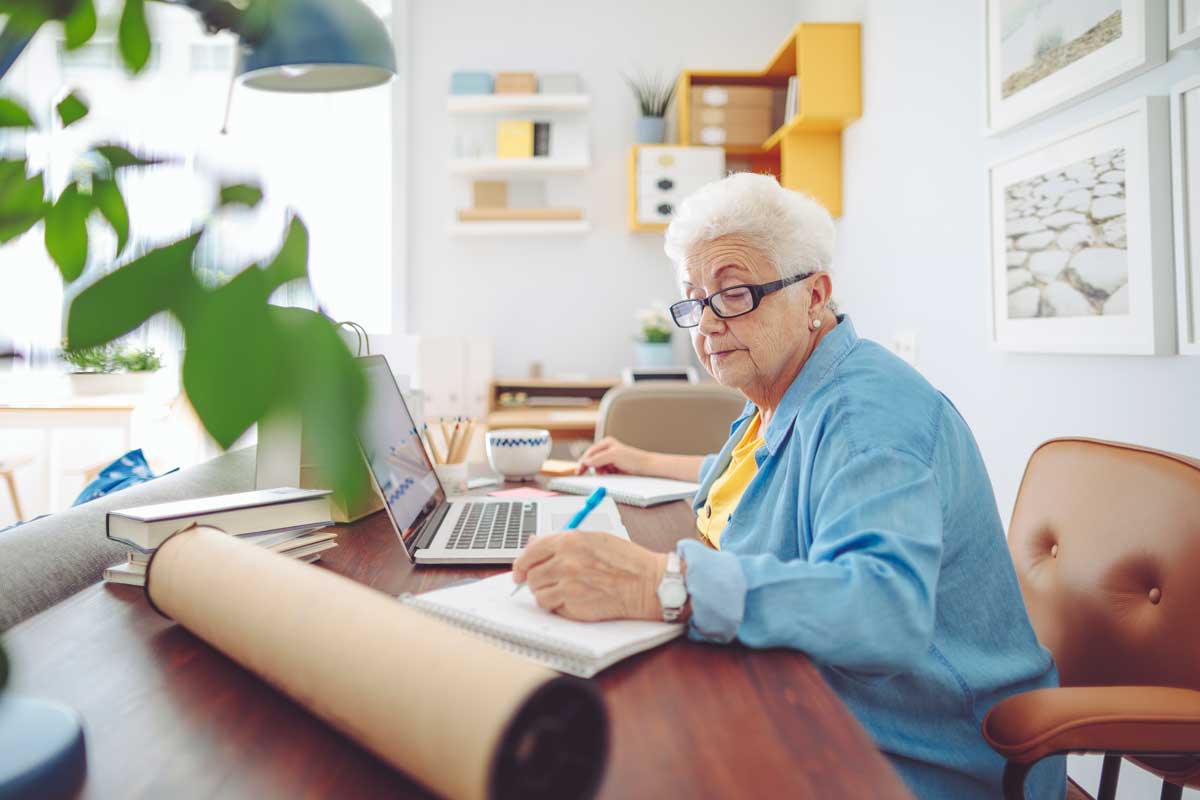 Money Management: How Personal Finance Apps Can Help Seniors
Personal finance for seniors can be complicated by retirement. Your paycheck may be replaced by income from a number of sources, including Social Security benefits, pension payments and investment disbursements. You may also be drawing from retirement accounts or other financial instruments. While it is always possible to find a trustworthy financial adviser qualified in money management for seniors, many older adults simply prefer to save on fees and take a hands-on approach.
To maintain your financial independence, it's important to stay on top of things like paying bills, keeping a budget or managing investments, and there are online services and programs that can help. We've prepared a list of the best finance tracking apps and services that can be accessed online or downloaded to your phone. Some of these require you to provide your bank or credit information. Always read the terms and conditions so you know what you're getting into.
 
Take Your Financial Pulse
Just like an annual physical at the doctor, a regular financial checkup will help you see if your current habits are healthy ones. NerdWallet provides a free financial 10-question survey that helps you identify how you spend, save and think about money. The Consumer Financial Protection Bureau also provides a free questionnaire that measures your financial well-being and shows you how to improve it.
 
Tracking Your Spending
Setting up a budget will help you keep your spending under control by identifying the "need-to-haves" and "nice-to-haves" in your life. Decide on a plan that you can follow and, most importantly, one that you can live with and still achieve your financial goals. You may find that using an online app to track your income and expenses is easier than doing it on paper. Among the best finance tracking apps is Mint, a free budgeting tool that allows you to set limits, categorize your purchases, and keep track of your bills and credit score. PocketGuard and Budget Simple are other free online tools that manage personal finance for seniors. They allow you to set up spending limits or tell you how much money you have available. Another budget app to try is You Need a Budget. While this app is not free, it does offer a free trial and includes access to financial workshops and advice from other members.
 
Paying Bills
Mint's various functions include a bill paying feature that can be set up to automatically send you an alert when you need to top up an account or pay a bill. SilverBills is an online bill paying service designed to streamline money management for seniors. You pay a flat monthly fee and receive a hands-free service where your bills are checked, authorized and always paid on time.
 
Managing Debt
Paying down debt, especially on multiple credit cards, takes a great deal of discipline. The Mint app has a "Goals" feature, which helps you create a financial goal for each debt and helps you track your progress toward that goal. If you would prefer to keep track of your debts without linking them to your online accounts, the Unbury.me app is a free calculator tool to help you organize a simple payoff plan.
 
Saving Money
There are some ingenious money management apps that pay you whenever you achieve a goal. Tip Yourself  is a feature of the Earnin app that encourages you to send money to your bank account every time you go to the gym, stick to your budget, or complete an item on your to-do list. Another app, Qapital, offers a sophisticated option that automatically manages your finances and pays you according to the goals you've met.  
 
Credit Scores
Regularly monitoring your credit will help you spot any fraudulent activity in your name. Services such as Credit Karma, Mint and WalletHub provide features ranging from monitoring your credit score and tracking your account history to providing copies of your credit report. AnnualCreditReport.com is the only federally authorized source where you can get a copy of your actual credit report. You can also get one free credit report every year from each of these agencies: Equifax, Experian, and TransUnion.
 
Managing Money
If you prefer to manage your investments yourself, then the Personal Capita tool is a comprehensive personal finance tracking app that can assist you in understanding and fine-tuning your retirement portfolio. Once you personalize your dashboard and link it to your investment accounts, it can help you evaluate your investment fees and performance and stay on track with retirement benefits and investment goals. 
Much like the maintenance-free ease technology brings to your finances, the maintenance-free lifestyle of Broadview frees you from mundane routines of homeownership. Learn more about Broadview's energizing approach to senior living and how it will help you embrace the best of life in Westchester County.