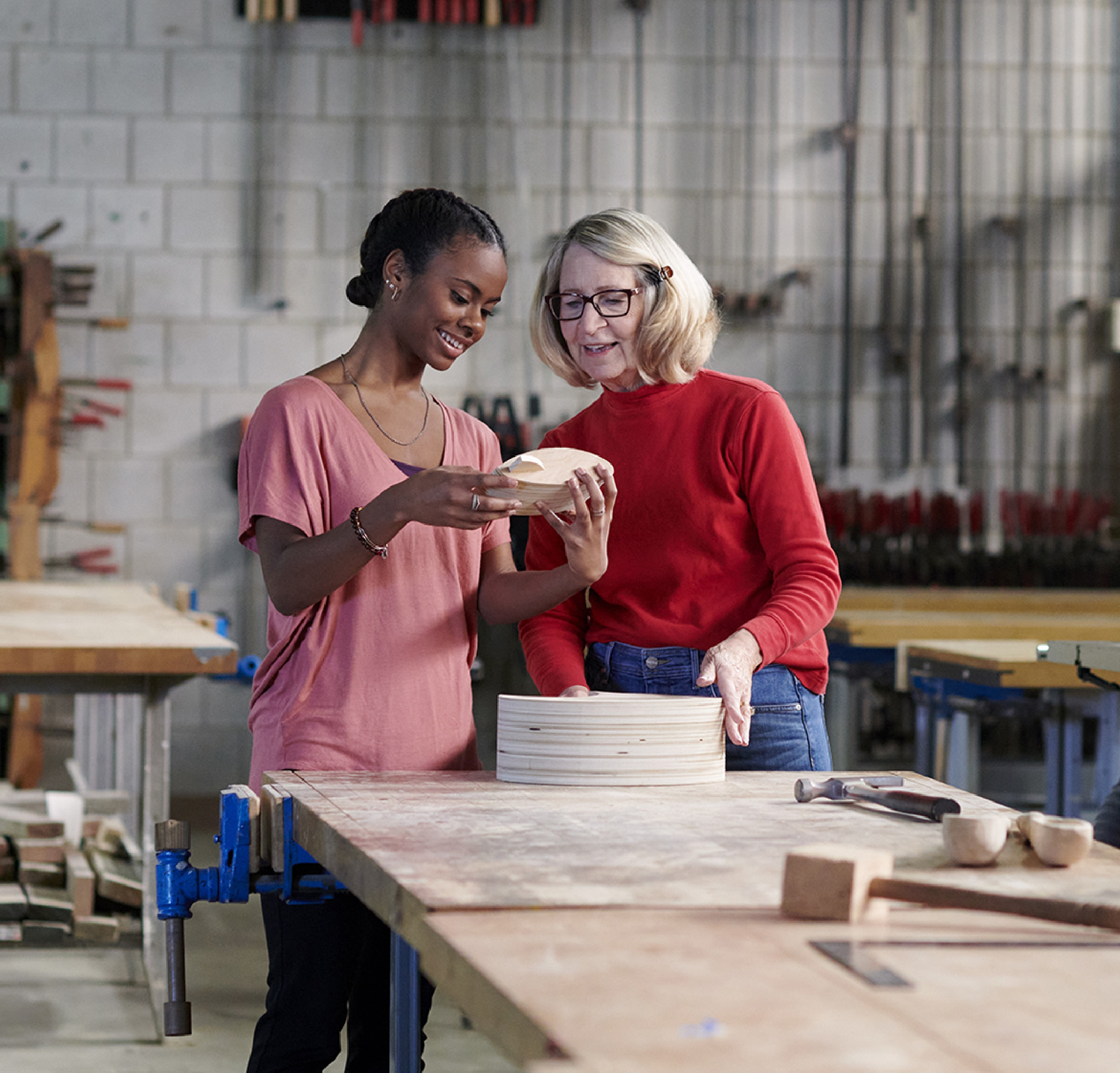 Seniors Mentor Students As A Retirement Community On Purchase College Campus Prepares To Open
Broadview at Purchase College was recently featured in a WAMC Northeast Public Radio broadcast. The segment highlighted Broadview's innovative on-campus location and its unique partnership between the retirement community and Purchase College.
As the only university-based retirement community in New York, Broadview will provide a golden opportunity for these experienced older adults to pursue their lifelong love of learning and impact the lives of younger students with whom they'll share the campus.
Ashley Wade, Executive Director of Broadview at Purchase College, who has worked in the senior housing field for over 20 years, says the Baby Boomer generation is definitively "rewriting the script on aging."
"They don't want a rocking chair and a front porch. These seniors want to be challenged and stay engaged through lifelong learning." Broadview also provides a way for these retired professionals to connect with more typical college-age students.
Though the first residential units won't become occupied until sometime in October, Dr. Steven Shelov, a soon-to-be resident and retired pediatrician and professor emeritus of Pediatrics at NYU Grossman Long Island School of Medicine, is already arranging mentoring sessions with Purchase students on a pre-med track.
Suhani Kunman, Vice-President of Purchase College's Pre-Med Club, is already experiencing the benefits of this collaboration. "Even if I do know what I want to do in the future, this is a great way to help gain guidance… and a great way to learn to network with physicians and people who know the field."
Click the link below for an article about the WAMC Public Radio broadcast on Broadview at Purchase College.
https://www.wamc.org/news/2023-09-22/seniors-mentor-students-ahead-of-opening-of-retirement-living-facility-on-purchase-college-campus