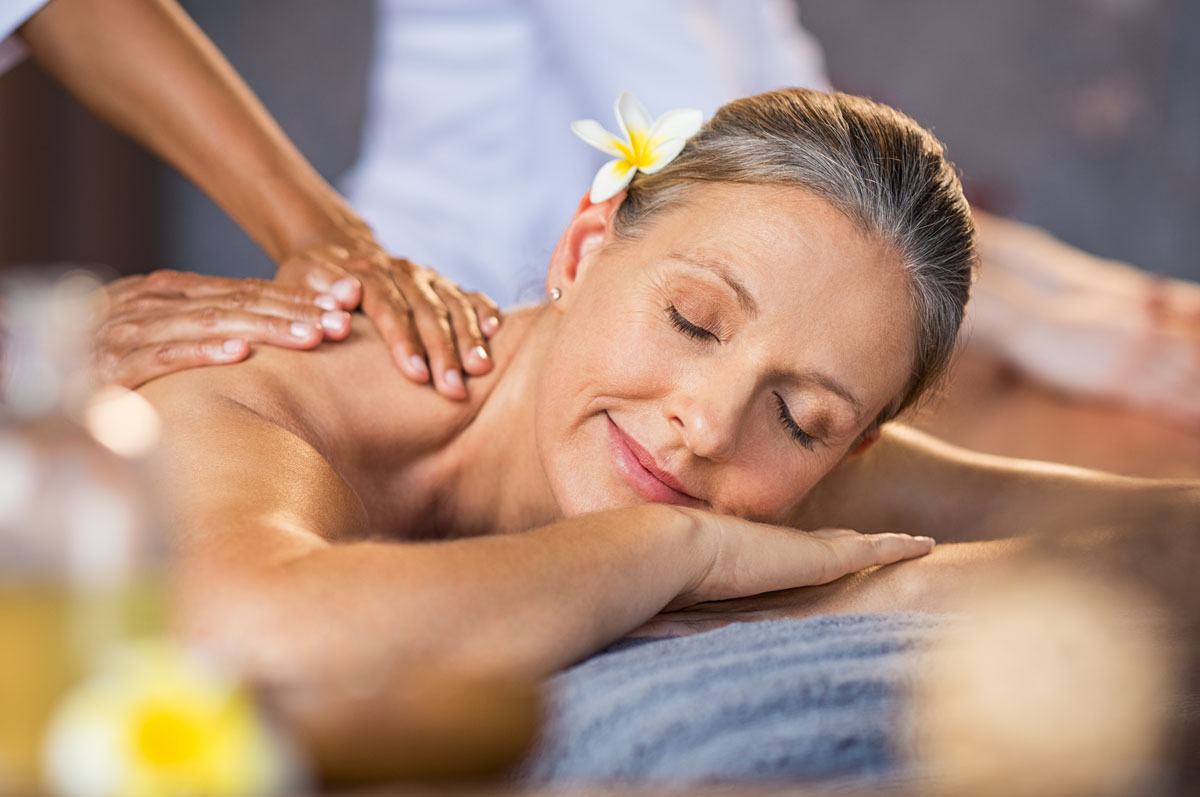 Benefits of Spa Treatment for Seniors
Dear Diary,
Been so busy lately with all that's been going on. I think I'm ready for a timeout. I'm really not the best at self-care (who is, really?), but I keep hearing about the benefits of a spa day for seniors. I think a little research on spa day activities for seniors is in order.
Massage
My friends swear by massage for their stiff joints and aches and pains. I discovered that regular massage at a spa includes health benefits like improved circulation. It activates the lymphatic system, helping draw out toxins and excess water from the muscles. Best of all, it releases endorphins that reduce stress and promote a feeling of well-being.
Benefits: Better sleep, reduced muscle pain, more mobility.
Beware: Too-vigorous kneading or stretching, scrubs and waxes that may irritate skin.
Acupressure and Reflexology
I notice that some spas offer these interesting therapies. They're based on the idea that zones of the body are connected to organs and body systems. When different amounts of pressure are applied to places like the ears, hands or feet, it's believed to activate better health.
Benefits: Stimulate body functions like metabolism, increase energy levels.
Beware: Ancient Chinese therapy that's not proven by Western science.
Facials
One of the benefits of a spa for seniors is that there are services designed for specific needs of both men and women. It's quite acceptable for men to try out anti-aging treatments and take care of their physical health and appearance these days. Who wouldn't want to face the world with healthy, glowing skin?
Benefits: Lessen wrinkles, reduce age spots and purify skin of environmental toxins.
Beware: Drying treatments such as clay masks, skin reactions to chemicals such as retinol.
Hair Removal
We all laugh about getting a little hairier as we get older. Those unruly hairs just keep popping up where you don't want them! And nowadays, it's just harder to see them to remove them. Spa services that take care of unwanted hair sound like a good idea at my age.
Benefits: Shaving, threading and depilatory services are inexpensive, quick and effective.
Beware: Waxing and pulling of hair may be hard on older skin.
Manis and Pedis
Nails thicken with age, and the idea of a regular manicure or pedicure really does appeal, especially since it can be tricky to wield those clippers myself.
Benefits: Exfoliation of dry, cracked skin and callus removal. Very relaxing and inexpensive.
Beware: All equipment should be disinfected to prevent nail infections.
Paraffin Wax
This sounded interesting: a spa treatment specifically for hands or feet that are coated in a layer of warm paraffin wax. My friend tells me the heat really feels good!
Benefits: Helps moisturize, soothe and soften skin. Heat helps with arthritis aches and pains.
Beware: Wax temperature should be carefully monitored to prevent burns.
After this research, I'm eager to set aside some time for myself and experiment with some of these spa services for seniors. Dear Diary, stay tuned for more!
Planning a spa day? For Broadview residents, there's no need to travel far. An elegant full-service spa and salon on-site will offer professional services that save you time and become part of a regular self-nurturing routine. Learn more about the upscale services and amenities coming soon at Broadview independent living Westchester county by calling 914-417-4201.