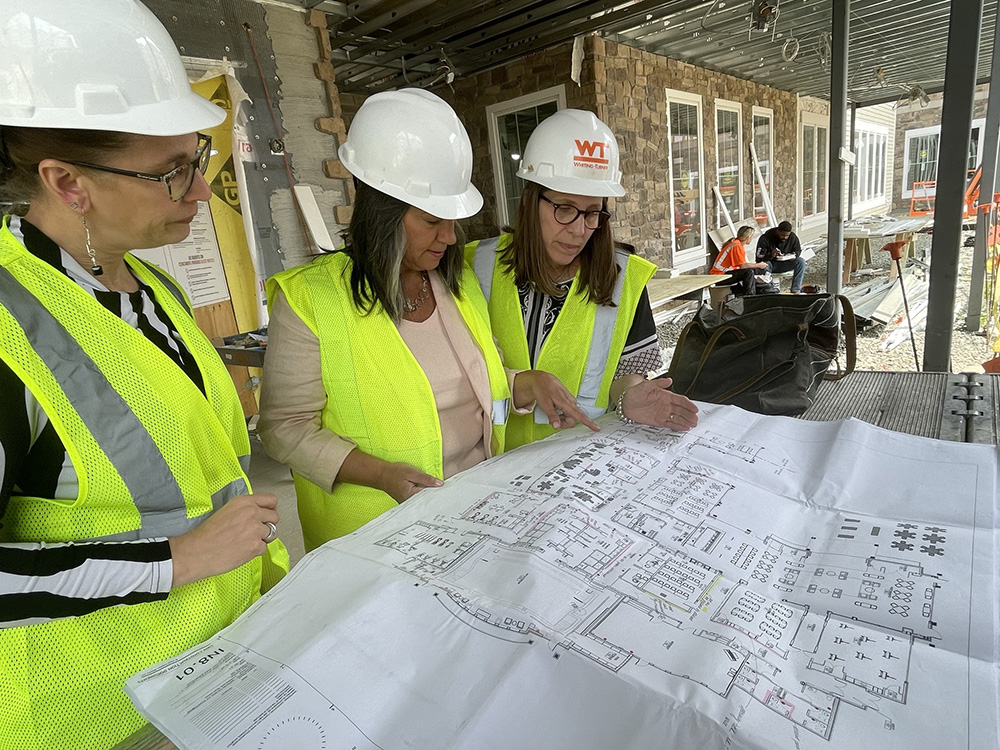 The Art of Decorating at Broadview
Leaving a home that you have lived in for decades can be an emotional and daunting task. Surrounding yourself with familiar and beloved possessions in your new home can help to ease the transition. But sometimes, we have to make tough decisions about what to take and what to leave behind.Thanks to Merlino Design Partnership, residents moving into Broadview at Purchase College can have their cake and eat it too.
Some new residents are finding that donating their artwork to Broadview to be displayed in common areas allows them to keep their beloved possessions while sharing them with their new community.
"It's really the perfect answer,'' said Christine Kepko of Merlino Design Partnership, which has been designing thoughtful environments for senior living communities since 1973. "It was so generous of these residents to donate these works. I think everyone will be very happy with the results.''
Kepko paid a visit to Broadview to review spaces in one of the new buildings still under construction to get an idea of what areas would best suit the donated works. The painting, drawings, prints and other artwork has been sent off for cleaning, restoration, reframing or whatever is needed to ready them for their new home.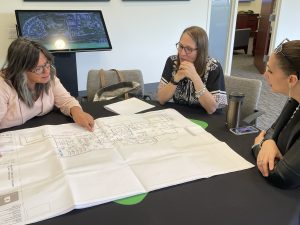 Executive Director Ashley Wade and Kepko reviewed blueprints of the new construction to map out a plan, then donned hard hats for an up close and personal tour of the spaces.
Wade said that residents are excited about the impending move. The first residents are scheduled to move in October.
"Everything is beginning to take shape,'' said Wade. "The attention to detail that Merlino has paid in making sure that every space is curated in a way that is welcoming is just one example of the care that all our of partners have paid to make Broadview the really special place that it is.''
With more than 90 percent of the residences reserved, Broadview at Purchase residents have been forming a community through virtual and live events on campus.
Located on a 40-acre site on campus with walking and exercise trails, Broadview will offer
a wealth of amenities, including a swimming pool, fitness center, movie theatre, spa and salon, dining venues, and on-site health center, among other features.
And as part of the Purchase College community, Broadview residents will also enjoy the many amenities of the college including the renowned Neuberger Museum of Art, the Performing Arts Center, the academic and athletic facilities, and the park-like campus as well as formal and informal programming and collaborative opportunities designed to promote intergenerational engagement with students.