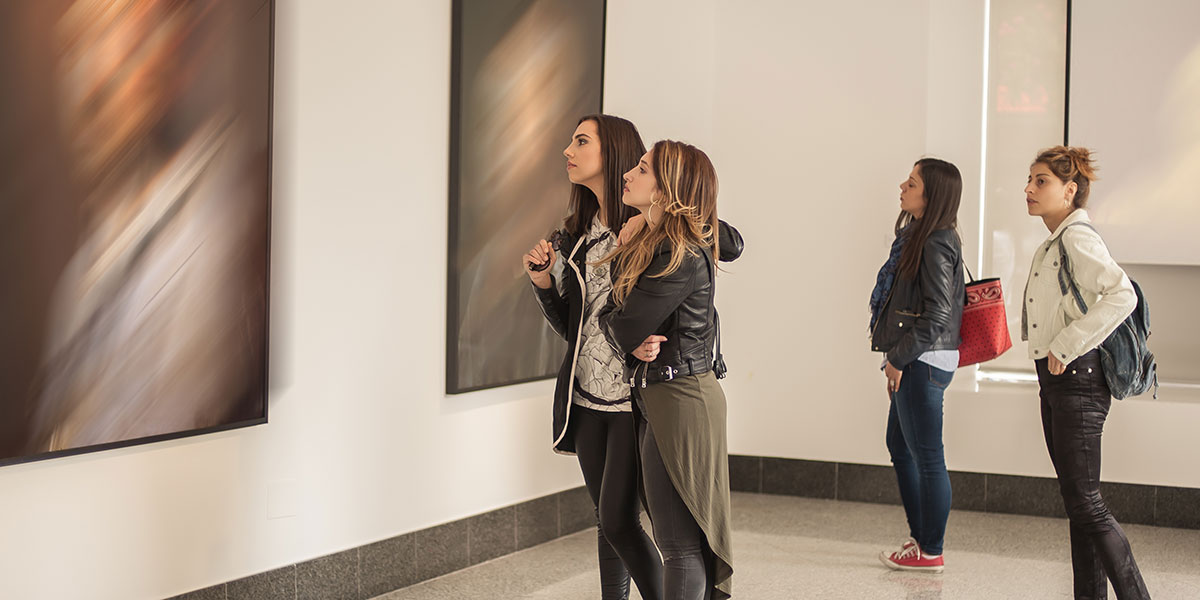 The Importance of University Museums
Why are University Museums Important?
A college campus may not be top of mind when you decide to visit a museum.  However, many college campuses, including Purchase College, are ambitious when it comes to curating art that will influence students, as well as the community at large.
Serving both academics and art enthusiasts, university museums often boast impressive works that are from well-known and emerging artists.
Filling cultural gaps and contributing firsthand access to art for the surrounding area, university museums have become an important stop for many seeking to push the conversation, experience different objects and artifacts, and learn the significance of various disciplines and eras. With this proximity, there's less need to travel for hours to find a mainstream museum and see amazing work.
University museums have also garnered the attention of tourists. With many universities hosting their own captivating private collections, art enthusiasts come from around the country to visit certain university museums.
Engaging a broad and diverse community, the Neuberger Museum of Art at Purchase College ranks among nation's premier art destinations . Take a peek into what makes this museum so special and what it has to offer to both the campus and to those in Westchester County.
Neuberger Museum of Art at Purchase College
As one of the first buildings to open at Purchase College, the Neuberger Museum is an integral part of the college and its identity. A center of teaching and learning for all stages of life, it serves Westchester County and is an important cultural resource regionally, nationally and internationally.
The Neuberger's core collection was donated by one of the 20th century's most highly-regarded private art collectors, Roy. R Neuberger, a famously impactful arts advocate. With more than 7,000 pieces, its collections feature modern, African, and contemporary art.
Ranging from the work of Georgia O' Keefe to Jackson Pollock, the exhibits are critically acclaimed and offer a diverse and vibrant sampling of some of the most influential works of art in the world. The museum also offers a wealth of educational tours, lectures and interactive programs for the community at large.
Other Notable Art Attractions at Purchase College
While you explore all that the Neuberger Museum has to offer, you'll find that there's more art and culture to be found at Purchase College. As you stroll the grounds, you'll see sculptures by several different local and student artists featured throughout the campus. And for more ways to get engaged and spark critical conversations, visit The Performing Arts Center at Purchase College. With events that range from world-class music and dance, to theatre, film and family programming, there are plenty of options to get immersed in — all conveniently located on Purchase's campus.
At Broadview—Senior Living at Purchase College, you'll find a rich array of arts and culture at your door. Discover how the learning-infused lifestyle at Broadview offers engaging opportunities for intentional living and personal growth.