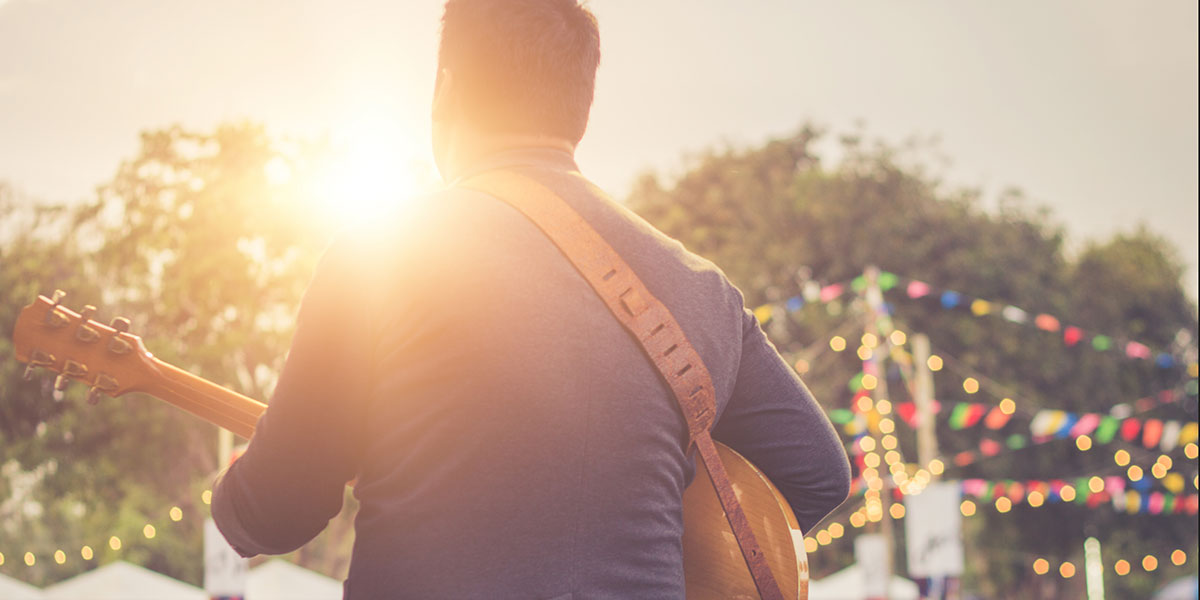 Things to Do in Westchester County
Not too far from New York, Westchester County is rich with arts and cultural events. Whether you're a music savant, an avid theatre goer, a history buff or a lover of the arts — there's an abundance of things to do in Westchester County that will stimulate your creative and intellectual interests.
Discover the vibrant energy in Westchester County with some of our favorite arts and cultural spots.
A Treat for the Ears
Get swept away by local and national talent of all musical genres at one of the many venues in Westchester County. Boasting some of the most popular venues in the region, Westchester County provides you with the opportunity to see truly magnetic performances.
Tarrytown Music Hall:
As one of the busiest cultural destinations in the region, Tarrytown Music Hall hosts all musical genres, as well as solo artists and bands. From resounding concerts to beautiful performances, you won't be disappointed in visiting this wonderful music hall.
Caramoor Center for Music and the Arts:
Find outstanding live music at the Caramoor Center ranging from symphonic, opera, chamber, American roots and jazz. With the belief that music connects all, this enchanting venue brings a diverse group of people together.
New Rochelle Opera:
Step into an imaginative world of opera productions from Westchester's finest community talents. This diverse and engaging crew puts on numerous performances that are sure to leave you in a spell.
A Peek Behind the Curtain
Discover top-notch theatrical performances in a variety of wonderful venues in Westchester County. Many shows offer something different, including dances, dinner theatre, film and cabaret shows.
Emelin Theatre:
As one of Westchester County's most historic performing arts theatre, Emelin offers a wide array of performances and genres. Music performances, film club, theatrical pieces — you name it! Emelin is aglow with cultural fusion.
White Plains Performing Arts Center (WPPAC):
With critically acclaimed theatre, music and dance productions, WPPAC reflects the dynamic culture found in Westchester County. Seeking to inspire and shed a light on modern times, many of their pieces will spark something within you.
Westchester Broadway Theatre:
This Westchester County dinner theatre is sure to create a memorable night of performances. Their fun and exciting productions coupled with delicious Italian-inspired dishes serve for a remarkable evening.
A Homage to the Arts
Take in all that the museums in Westchester County, NY has to offer. From contemporary to mid-century American to Matisse, there are plenty of inspiring exhibits that will leave you in awe.
The Katonah Museum of Art:
If you're a newcomer or a museum regular, The Katonah Museum of Art has something for everyone. Featuring art from a wide range of cultures and time periods, you're sure to find unique pieces that will speak to you.
Neuberger Museum of Art at Purchase College:
Located right on campus next to our community is the Neuberger — a museum that houses thousands of famous works that range from Jackson Pollock to rare African pieces.
Hudson Valley MOCA (Peekskill):
A reformed factory on Peekskill's Main Street creates a unique vibe for their contemporary art exhibits. Showcasing some of the funkier art exhibits in Westchester County, Hudson Valley MOCA highlights work from emerging national, international and regional artists.
A Trip Back in Time
Home to several historic sites, Westchester's story is well-preserved and offers a great glimpse into many different eras. If you are a history buff or would simply like to learn more about the town, look no further than these fascinating sites.
Philipse Manor Hall:
As a British Loyalist and a signer of the "Declaration of Dependence," Frederick Philipse III caught the attention of George Washington himself. The Philipse house now serves as a museum of history that delves into the 18th century.
The John Jay Homestead:
Serving America in many vital roles in the country's history, John Jay led an unforgettable life. After a long, successful career he settled in Westchester County. His homestead has been preserved as a museum with astonishing artifacts.
Lyndhurst Mansion:
One of the most notable gothic revival mansions in America, Lyndhurst features brilliant architecture and landscape. Not to mention, it was once a home to William Paulding, George Merritt and Jay Gould. This estate houses a vast collection of original art.
For more information about local arts and museums in Westchester County, NY, check out some of our latest blog posts.