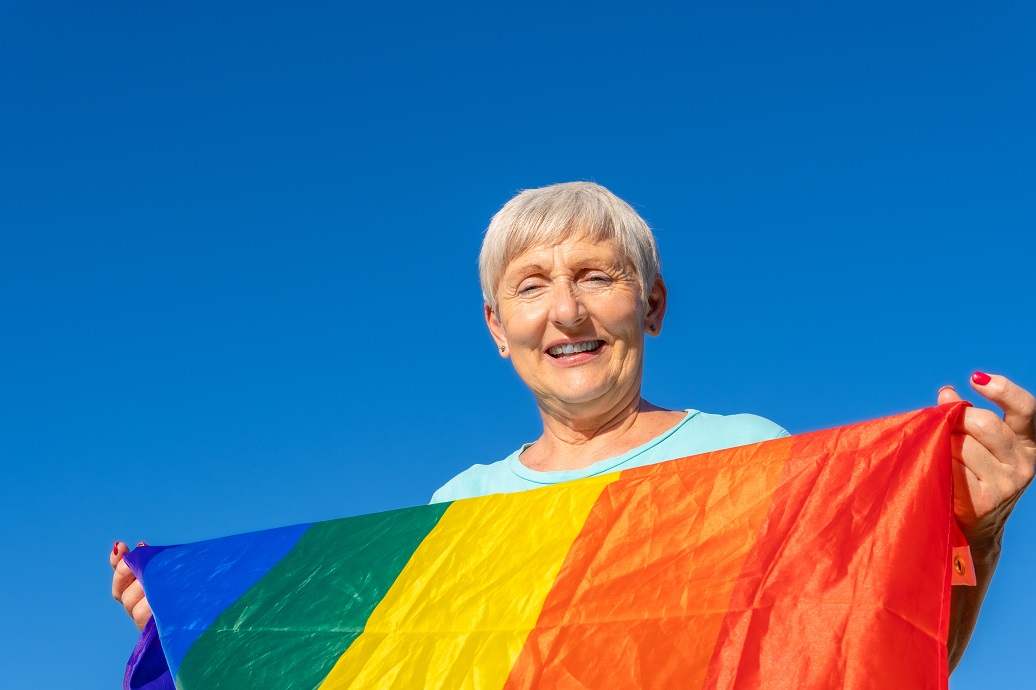 We Take PRIDE! Broadview Senior Living is All Inclusive
EVERY MONTH IS PRIDE MONTH AT BROADVIEW
Every year in June, the LGBT community celebrates their culture and affirms their identity. As an LGBT-friendly senior living community, we're proud to support them. In fact, we're working to educate staff and increase awareness of the needs and concerns of LGBT seniors.
LGBT SENIORS FACE UNIQUE CHALLENGES.
LGBT seniors are twice as likely to be single or live alone. And four times less likely to have children as their heterosexual peers. What that means, in many cases, is they have no spouse or adult children who can help support their care.
Add to that the fact that LGBT seniors worry about experiencing discrimination and harassment in a senior living community or long-term care facility. According to a report by Justice in Aging, only 20% of LGBT seniors in long-term care said they were comfortable being open about their sexual orientation.
BUILDING AN INCLUSIVE COMMUNITY STARTS WITH EDUCATION.
According to a survey published by AARP, 88% of LGBT adults say they would feel more comfortable with long-term care services if they knew staff had been specifically trained about the needs of LGBT patients. The Broadview staff receives extensive training in how to create a more inclusive, supportive community for LGBT seniors.
The training is provided by SAGECare, a division of the country's oldest and largest nonprofit organization dedicated to improving the lives of LGBT seniors.  SAGECare credentials are awarded based on the percentage of staff trained. At Broadview, we're proud to have been awarded Platinum status, the highest-level credential achieved when 80% of staff members complete the training. In fact, Broadview is one of only 10 groups in New York to receive a Platinum credential from SAGECare.
"We are committed to making Broadview an inclusive, safe and welcoming living environment for all residents. This certification is a testament to that commitment," Broadview Director of Marketing Ashley Wade said of the accreditation.
FUTURE BROADVIEW RESIDENTS MAKE GOOD NEIGHBORS.
People who are attracted to Broadview like what we're building on the campus of Purchase College: an environment that celebrates diversity, inclusion and social involvement. Future resident Mary Jane Karger, or "MJ," is a good example. She and her husband, Tom, have spent their entire married life in Westchester. When their younger son came out as a gay man in 1997, MJ became co-chair of the GLSEN Hudson Valley Chapter, part of a nonprofit national education organization whose mission is to make K-12 schools safe for all, regardless of sexual orientation, gender identity or expression. She remains an active co-chair to this day.
LEARN MORE ABOUT WHAT MAKES BROADVIEW A WELCOME PLACE TO LIVE.
At Broadview, the last thing we want is for anyone to feel like they have to hide who they are or what makes them the vibrant person they've always been. So if the thought of living in a community where you can continue to grow, thrive, and feel a strong sense of belonging appeals to you, get in touch. We welcome the opportunity to get to know you better.