Memory & Dementia Care in Westchester County, NY
DIGNITY, WITHOUT COMPROMISE.
A reassuring voice, a familiar face — so important for a loved one with memory loss. At Broadview—Senior Living at Purchase College, we're here to help, delivering consistent and compassionate care at all hours of the day and night. Offering 36 private suites for memory care in Westchester County, this cheerful, comfortable memory care neighborhood will be designed to reduce confusion and boost confidence while keeping loved ones safe and secure.
Staff are specially trained to deal with the unique needs of those affected by Alzheimer's or other forms of cognitive impairment. We follow a nationally recognized philosophy of care: Heartfelt CONNECTIONS — A Memory Care Program®, as the foundation for our care. It's an innovative approach for dementia care in Westchester County that applies insights from each resident's life story to develop a personalized activity plan to give them a sense of purpose. When engaged in activities more meaningful to them, your loved one is better able to thrive, with dignity and with quality of life supported for as long as possible.
Not all who wander are lost.
One of several outdoor spaces designed specifically for memory care residents, the Wander Garden is an enclosed therapeutic garden that will adjoin the Broadview memory care facility in Westchester County.
Carefully chosen plants and flowers, thoughtfully placed seating, and paths that all lead back to the entrance mean your loved one can wander safely in a serene and natural environment with a greater sense of freedom.
What to expect in Broadview's memory care facility:
Private, residential-style one-bedroom suites with bath
Nutritious, chef-prepared meals
Customized care plan based on Heartfelt CONNECTIONS — A Memory Care Program®
Licensed nursing staff on-site 24/7
On-site physicians
Weekly housekeeping, laundry and linen service
All utilities (except phone), basic cable and high speed Wi-Fi
Secure outdoor wandering garden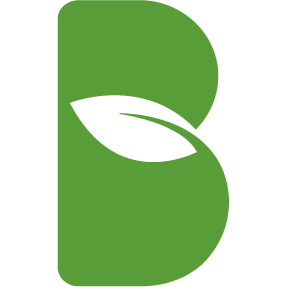 FAQ
No. All memory care suites are private. Residents and their families are welcome to bring in cherished belongings that are beloved and familiar for a feeling of home.
Your loved one's suite will be equipped with a medical alert system. Staff are on duty 24/7 to monitor and assist your loved one at any time, day or night.
Indoor spaces, including shared spaces such as dining rooms and hallways, are designed to reduce confusion and wandering, while outdoor spaces such as the wander garden and courtyards offer safe, enclosed areas to enjoy the outdoors.
Activities are uniquely-designed and scheduled according to each person's individual needs.
Generally, activities emphasize social interaction, encouraging a loved one to stay engaged with those around them and supporting their physical, mental and spiritual well-being.