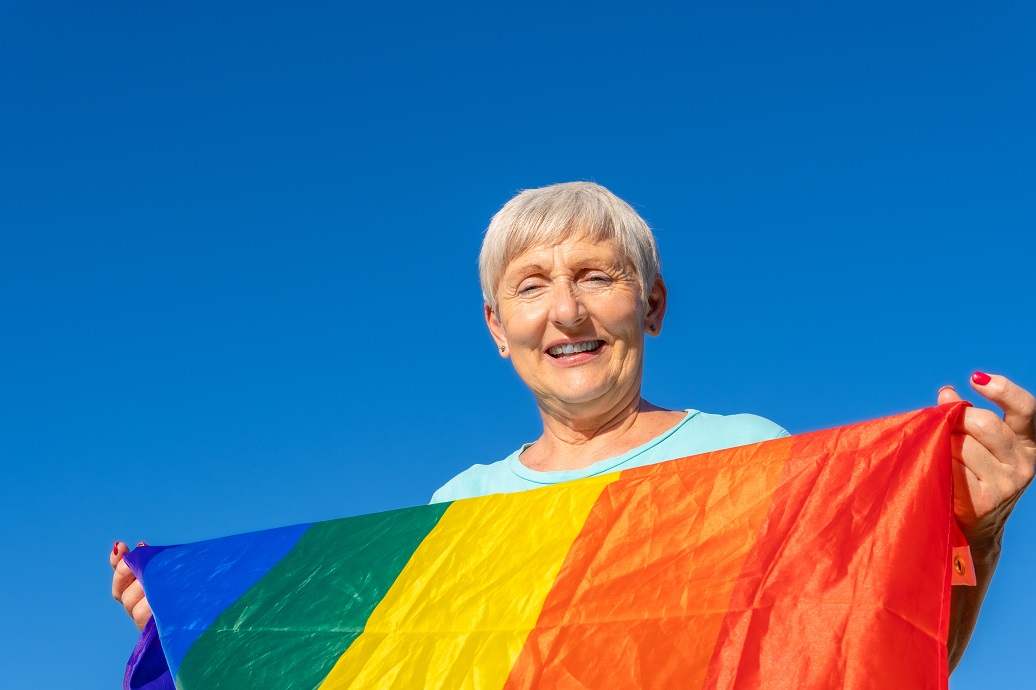 Broadview at Purchase LGBTQ+ Friendly Community
Sixty-nine-year-old Amy Schechter said she thought the days of tiptoeing around her identity as a lesbian were long over, but the recent climate has her worried about LGBTQ older adults. A retired Broadway casting director who currently lives in Brewster, NY, Amy says that people in her age group who have experienced what it's like to live in a climate hostile to LBGTQ people are particularly wary. That's why she says she chose Broadview at Purchase as her new home.
Amy is moving to Broadview this fall and says that she chose it after an extensive search for communities that were open and accepting. After an online search, she found that the intergenerational senior community on the campus of Purchase College is one of the only 10 groups in New York to receive a platinum credential from SAGE USA, an advocacy and services organization for LGBT elders. By 2030, SAGE projects the population of LGBTQ+ people over 50 to reach 7 million.
"I searched pretty extensively and the only other communities I found with these qualifications were in California,'' she said. "I'm very impressed with the Charter Members I have met and feel that this community is a place that I can call home.''
Broadview champions intergenerational connections and lifelong learning. Located on a 40-acre site on campus, the community has 220 senior residential apartments and villas and will offer a wealth of amenities, including a swimming pool, fitness center, movie theatre, spa and salon, dining venues, and on-site health center, among other features.
MJ Karger of Carmel says that Broadview's open and welcoming atmosphere was behind her and her husband's choice to move there.MJ and her husband, Tom, will be moving into one of the community's villas or private homes. When her son came out shortly after college, MJ became very vocal and active in the gay community, helping to found the organization GLSEN, the Gay and Lesbian and Straight Education Network, which works with schools to educate student K-12 on LGBTQ issues.
Karger said that it was important to her that she retire in a community where her son would feel safe.
"Why would I want to move somewhere where my son would not feel welcome?'' said MJ. "We have found that Broadview attracts the type of people who we want to associate with.''
Ashley Wade, Executive Director of Broadview at Purchase, says that Broadview worked closely with SAGE and other LGBT groups to ensure that they will be as inclusive and supportive as possible for all residents. Earning the certification from SAGE required staff and management to work with SAGE Care staff to learn about the needs of the LGBT elder population through an extensive training program.
"Because we are on the campus of a college, it's particularly important that we align with the culture here,'' said Wade. "We know that our residents, no matter what their sexual orientation or gender preference, will feel welcome here.''