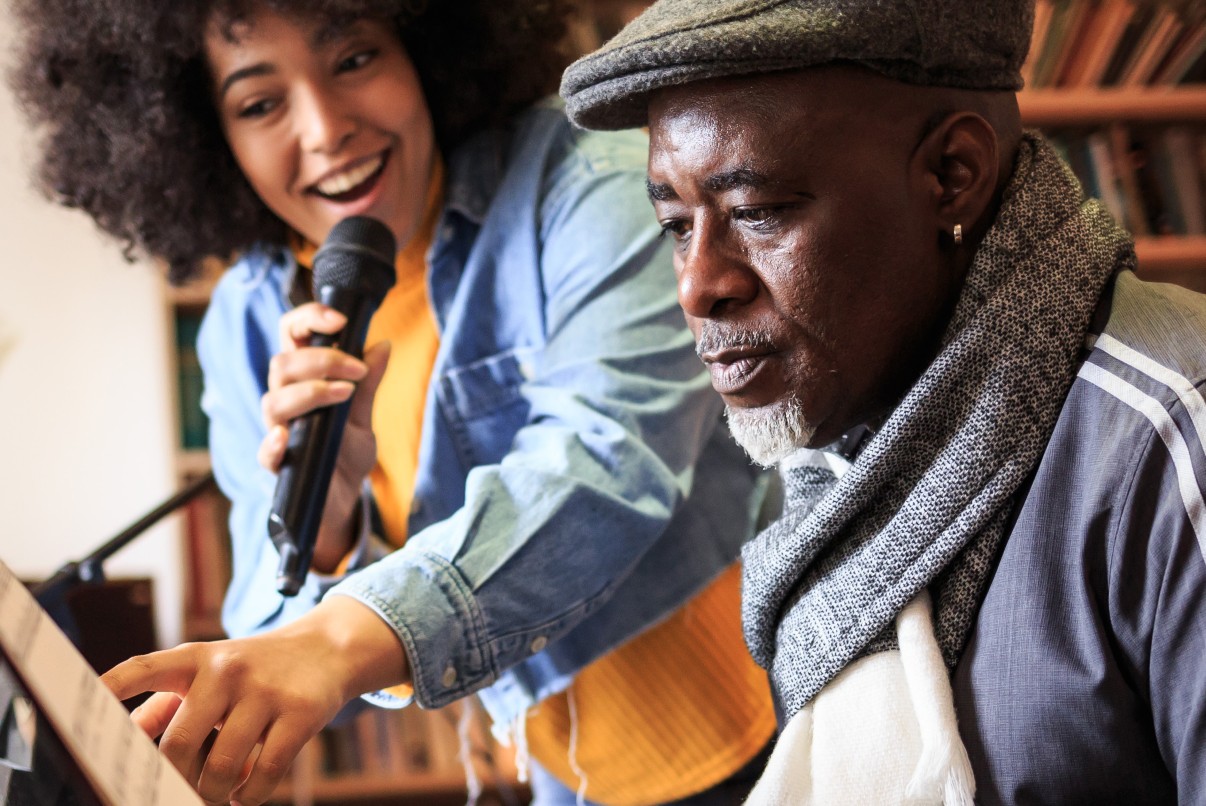 Tips for Intergenerational Learning
Helpful Tips for Intergenerational Learning
An intergenerational learning environment presents unique opportunities for every age group involved. When living on the same college campus, older adults and younger adults experience each other, and their relationships can transcend stereotypes. Younger adults' perception of intergenerational interaction moves away from a mindset of "doing for" older adults, toward "learning with" older adults. While young adults bring energy and new ideas, older adults bring seasoned perspectives and a lifetime of experiences. Seniors likewise experience young adults in all their emotional complexity, learning what different challenges and opportunities face this new generation.
According to a 2017 study, when two generations share a campus and learn together, both generations feel an increase of self-esteem, decreased feelings of loneliness, a greater understanding and trust in one another, and a stronger sense of community. To help seniors moving to a university-based retirement community (UBRC) get the most out of their experience, we've compiled some suggested ways to get involved in the culture.

Make the Most of Intergenerational Learning

Try Mentorship
Typical mentorship has one direction — mentor teaching mentee. With intergenerational learning, however, the experience can be more balanced. The senior and the young adult bring their own expertise. No two mentorships will look exactly the same, but a senior with a lifetime of experience could be paired with a young adult with knowledge of new technology and trends to create a relationship that benefits both parties. 
Join or Create Book Clubs
A book club is an ideal opportunity for different generations to have meaningful discussions about myriad topics. You could select a narrow focus and dive deeply into one topic you're all passionate about. You could also invite members with very different interests and cover a broad range of topics. 
Attend Cultural and Educational Events
One of the many benefits of living on a college campus is having mind-expanding opportunities right outside your door. Humanities lectures, theatrical performances, and concerts keep the energy high and provide diverse opportunities for intellectual and emotional wellness. 
Find a Balance of Pursuits
When living in a place dedicated to lifelong learning, it can be tempting to focus entirely on education, but a holistic approach to wellness can help round out your lifestyle. Find physical, spiritual, social, and occupational practices and hobbies. 
Keep an Open Mind in Classes
Seniors bring a great deal of real-world experience to their studies. While their perspective adds to the richness of the discussion, industries evolve, and each generation brings new ideas and approaches. The fusion of hard-won know-how and idealistic innovation is what makes intergenerational learning such a dynamic and interesting experience. The more both generations can embrace and respect the other, the greater the results. 
Ultimately, the more involved seniors are in the culture, the more both generations will get out of intergenerational learning. Find an activity — or several activities — that interest you, and dive in. At Broadview—Senior Living at Purchase College, we're designing The Learning Commons, a multipurpose space that makes it easy for seniors and college students to interact. While there will, of course, be classrooms and lecture rooms, you'll also find virtual reality and audiovisual learning labs, gaming rooms, a dance and movement studio, a pub, coffeeshop and more. This variety of spaces sets the stage for diverse and interesting interactions among the residents and students. 
If you'd like to find out more about the unique opportunities at Broadview, reach out to us. Our team would be happy to provide you more details about the community, campus, and culture, or anything else you'd like to know.