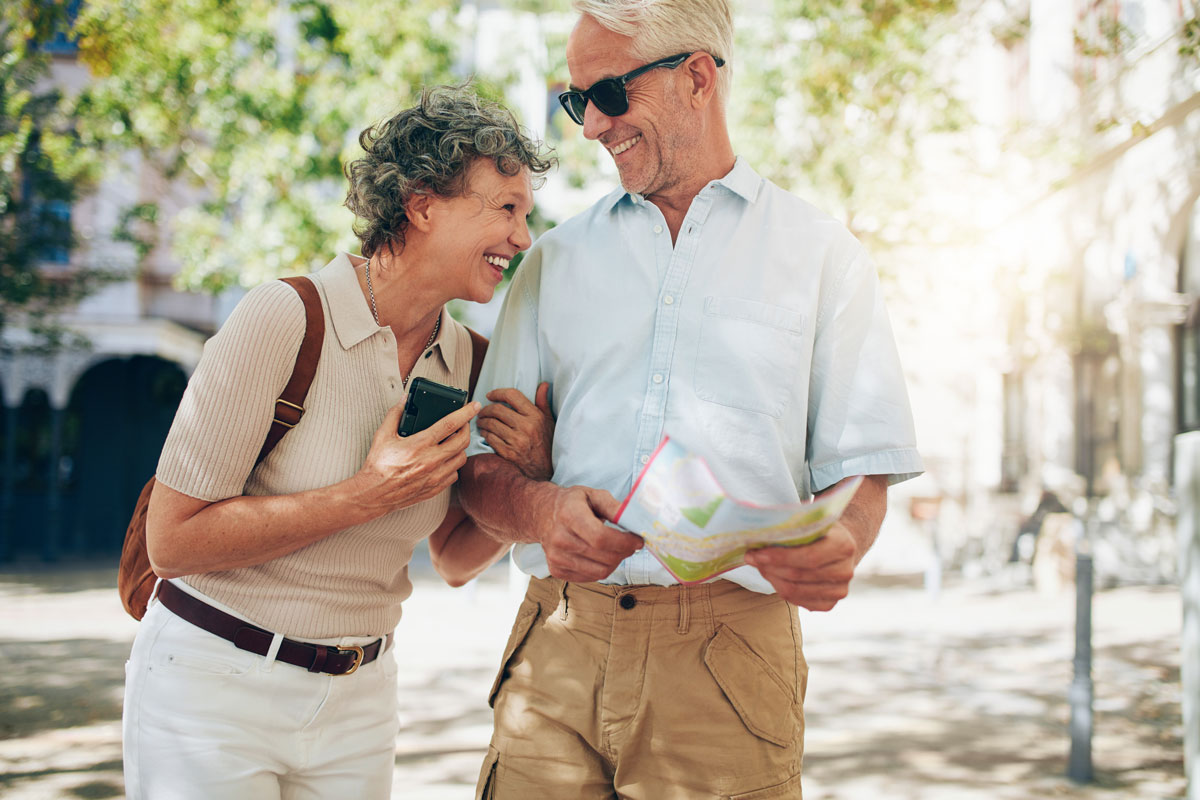 How to Choose a Senior Living Community
Determining how you want to live in retirement is worth careful thought. What matters most to you about where you live? What do you like to do with your time, energy and talent? What would make life truly fulfilling and meaningful for you?
First, Look Inward
Begin by compiling a personal list of must-haves and nice-to-haves using the starting points below. Note down anything else you can think of and prioritize criteria in order of importance. Occasionally revisit this list after completing internet research and community tours. It will help you stay on track as you journey toward choosing the right retirement community in Westchester County, NY.
Convenient or familiar location
Choice of apartment and villa floorplans
Maintenance-free homes
Housekeeping services
Multiple food/ dining options
Culture and lifestyle suit my personality
Concierge-level services
Educational, social and cultural events
Lifelong learning and a stimulating environment
Nature and greenspace around you
Opportunities to make new friends
On-site health services
Scheduled transportation
24/7 security
Next, Understand the Differences
Choosing a senior living community becomes easier once you understand the language. Here are brief descriptions of a few terms you're likely to come across.
Independent Living: A residential setting for active adults who require minimal or no extra assistance. Home maintenance, hospitality and life enrichment activities are included for an entrance fee or a rental agreement, with a monthly fee for services and amenities.
CCRC (Continuing Care Retirement Community) : Also called a Life Plan Community, a CCRC is typically a campus-like setting offering a continuum of senior living that usually includes independent living, assisted living, memory care and skilled nursing in Westchester County. There's a choice of apartments, freestanding homes or other options.
Life Care Community: Life Care is a type of residential contract available at some CCRCs. It offers complete acess to full-service housing options, a range of premium amenities and services, and complete on-site long-term health care.
Senior Living Community: A residential community for older adults, generally 62+. Very different from a traditional "nursing home," these communities offer wide-ranging services and amenities, activities and events that appeal to various interests, and access to health care services.
Take a Tour
Once you've collected the facts and figures and narrowed down the senior living communities that interest you, it's time to tour. Ask a friend or family member to accompany you. It's helpful to compare notes and impressions with someone else after the tour is over. The sales counsellor should put you at your ease, and make an effort to get to know you, not just talk about the features of the community.
Ask Questions
Sales counsellors are there to make the process of choosing a retirement community easier. They're there to provide information clearly and in detail. Don't hesitate to ask as many questions as you need to — this is an important decision that not only affects you, but your whole family. The community should be open with financial disclosure information and allow you to share it with your accountant. If the community isn't willing – or only offers extremely limited information – make note of their reluctance.
Sample the Lifestyle
Many senior living communities welcome visitors for lunch or group events. Take advantage of these opportunities to try the food, meet your potential neighbors and see if the culture and lifestyle feel right. Check a community's website and RSVP for a social, recreational or educational event you'd be interested to attend.
Finally, as you are choosing a senior living community, listen to your inner voice. Because when it comes to picking a new home, it's the heart and soul of a place that matters most.
Unlike other senior living communities that merely affiliate with a college or university, the Broadview community is embedded on the campus of Purchase College. It's a lifestyle with lifelong learning, arts, culture and intergenerational relationships at its core. Check our blogs to learn more about how to choose a retirement community and see what senior living at Broadview can offer you.