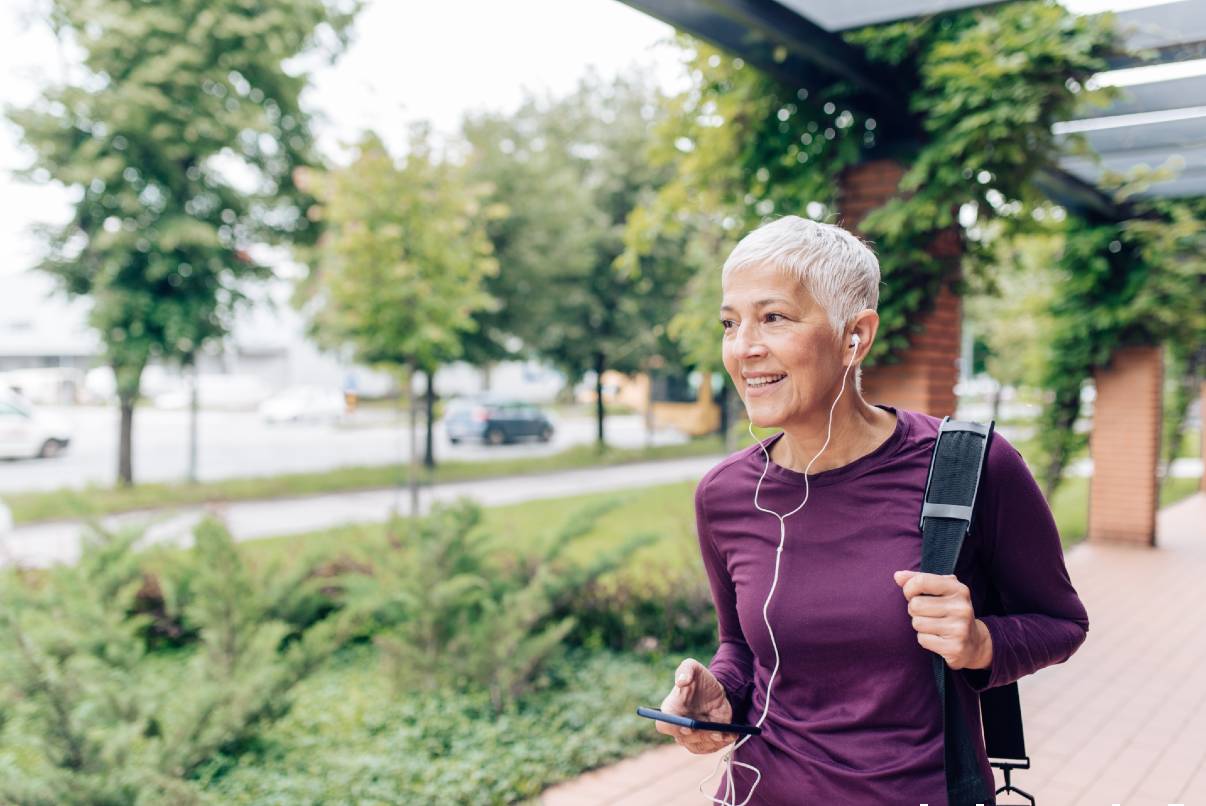 Top Education Podcasts for Seniors
The World in Your Ear: Top Podcasts for Seniors
If you grew up listening to the radio for news, views and entertainment, you'll love how podcasts work. Podcasts give you on-demand access to the world around you in your area of interest. You'll get to hear new voices and discover new perspectives. Top-rated podcasts cover society and culture, crime, current affairs, product reviews, and good old-fashioned storytelling. There's an educational podcast for just about every topic, and the best thing is you can tune in or subscribe for free. 
If you're someone who embraces new ways of thinking and interacting with the world, learn how you can join like-minded people at Broadview, the remarkable independent living community coming soon to Westchester County that includes lifelong learning. Continue reading to learn more about the top podcasts.
What's a podcast?
A podcast is like a radio show, but it's on the internet. The difference is that you don't need to remember to tune in at a set time. You just tap in and listen to what you want, when you want, and wherever you are — at home, in your car, on a walk or working out. Most educational podcasts are part of a series that you can receive automatically when they're uploaded. Most podcasts are about 30 minutes long.  
What kinds of things can I listen to?
Unlike the golden days of radio where you were limited to a few channels and the same voices, podcasts provide endless choices. There are half a million podcasts out there covering an incredible variety of content: music, news, entertainment, history, sports, food, mysteries, true crime and self-improvement, and more.
How do I listen to a podcast?
All you need is a device that plays an audio file, such as a desktop computer, tablet or smart speaker. Most people prefer to listen on a mobile device, usually a smartphone or tablet. Depending on your device, a podcast app may already be installed. You can easily listen to shows from your phone using  apps such as RadioPublic, Stitcher or Spotify. You can access these apps and more by simply searching for them in your smartphone or tablet's app store or downloading them from the web. If you begin listening to a podcast and decide you don't like it, no sweat. Just skip it. You can start and stop at any time, pause it if you're busy and return to it later. You can even increase the speed to listen faster.
Are there podcasts for seniors?
You bet. According to Edison Research, 16% of adults ages 55+ now listen to a monthly podcast, a number that's grown steadily over the past few years. For active older adults, podcasts represent an enjoyable, portable way to learn new things, be entertained, stay up to date or relax. With more than half a million podcasts out there, some of which are specially for older adults, there's sure to be a show perfect for you. Give these 12 top-rated podcasts a try:
This American Life — news and culture
Arguably the No. 1 podcast in the nation, this weekly hour-long show is hosted by award-winning journalist Ira Glass. Each episode features a number of absorbing and thought-provoking stories that follow a central theme.  
Stuff You Should Know — how things work
How does junk food work? What's hoarding? How do you throw a knife? What's a false positive? The fun-loving hosts dive into these and other entertaining questions.
Planet Money — economics made easy
Even if you don't know anything about economics, you'll get surprising practical knowledge about money, the value of things, and how the green stuff makes our world go round.
Better Health While Aging — improving well-being
This health podcast for seniors covers common health problems for people ages 60+, and most importantly, offers tips on how to thrive.  
Not Old, Better — hot topics   
In this podcast, "For those 50+ by those 50+," you'll hear interviews with sports stars, celebrities, health experts and ordinary folks pursuing their passion and zest for life.  
Aging in Full Bloom  — wellness and aging
15-minute episodes on topics such as memory care, nutrition, exercise and brain health. 
Next Question with Katie Couric — current affairs
Katie Couric covers people, movements and issues changing our lives through interesting interviews with the movers and shakers in news, politics and pop culture.
Mature Preneurs — entrepreneurship
Inspirational interviews with people who started businesses in their 50s, 60s and later.
The Mike Lupica Podcast — sports and politics
Mike is a popular newspaper columnist and sports commentator who takes an inside look at professional sports and the politics that go with it. 
Criminal – true crime stories
This podcast goes behind the headlines and keeps you on edge with interviews and real-life stories of whodunnit, how they did it and why.
Stuff You Missed in History Class – historical facts
Listen in for gems about forgotten heroes, civil war spies, and the remarkable men and women who never made it into the history books.
The Moth – inspiring storytelling
Pull up a chair. These unique and unpredictable stories are as hilarious, touching, cute or shocking as the individuals who are telling them. You may even want to submit your own story.
Learn how you can join like-minded people at Broadview, the remarkable senior living community coming soon to Westchester County. Broadview will be located on the Purchase College SUNY campus, and it will offer an innovative approach to aging well, along with academic, cultural and social activities that cross the border between generations. Call us at 914-417-4201, and we'll be happy to tell you more about the community.