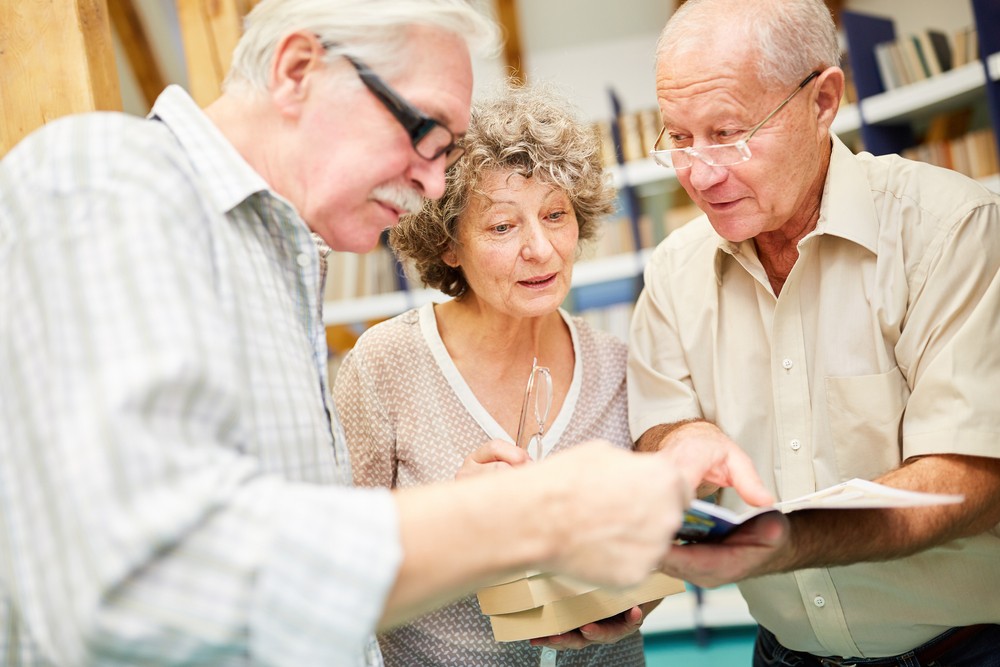 The Built-In Benefits of a University-Based Retirement Community
Think back to your time in college. What did you love most? You had a range of educational, vocational and recreational resources ready and waiting for you, every day. You could meet and get to know students and faculty with fascinating backgrounds and perspectives. And perhaps most fun and inspiring, you could learn to do and become anything you wanted.
Now think of senior housing and retirement communities. What comes to mind? For many, the words retirement community are simply code for "old folks home." Others, who have a better understanding of today's Life Plan Communities, know that many of them offer an array of options for vibrant independent living, as well as higher levels of care if at some point they should be needed. Still, no traditional senior living community comes close to the experience you had in college, right? Well, that's about to change.
Meet the university-based retirement community
Of the 2,000-plus continuing care retirement communities in the country today, fewer than 10% are bona fide university-based retirement communities. The term refers to a partnership between a senior living community and a host university, college, or other learning institution. It may be on or close to the school's campus and offer a specially curated program of learning for the community's residents. Though the terms of affiliation vary, the connection with the school offers unique opportunities for active, intellectually curious seniors. Now, Broadview—Senior Living at Purchase College is bringing the university-based retirement community concept to Westchester County.
On the campus of Purchase College
Now under construction, Broadview—Senior Living at Purchase College is set to open in 2023. The sprawling Purchase College campus in Westchester County sits on a 500-acre former estate designed by master architect Edward Larrabee Barnes, and 40 acres have been dedicated to Broadview. Residents will be able to immerse themselves in a naturally beautiful environment, just 30 miles from Manhattan, that fosters intellectual stimulation and growth. They can access college amenities such as on-site conservatories, campus libraries and art studios, and attend exhibitions, performances, and cultural and sporting events.
There will be shared spaces that include classrooms, a café and performance rooms. Purchase College is home to the Neuberger Museum of Art, renowned for its collections in modern, contemporary and African art. The Performing Arts Center houses four theaters and presents annual programs featuring world-class artists in music, dance and theater. The college is a leader in academics and the arts, and residents of Broadview can be part of it all.
Lifelong learning is built into the experience
The design for Broadview also includes a unique Learning Commons where residents and students can meet and exchange views, learn from one another, and develop intergenerational relationships. This valuable asset offers unique advantages to retirees, helping them:
Become an organic part of a larger,

intergenerational

community

Foster healthy relationships with students, faculty, university staff and resident seniors

Optimize growth and learning at any age

Keep meaning, interest and creativity alive in their life

Age and change gracefully
We live in an era where learning need not end at a specific age; it can continue for a lifetime. The benefits to your brain, body, and social and emotional health are significant. Engaging the mind in new learning can contribute to a lasting improvement in memory. Taking on something challenging like learning a language, coordinating dance steps with a partner, or playing a musical instrument will strengthen neural pathways. Reading and learning can help lower stress, reduce tension, relieve anxiety and depression, and improve decision-making. When you join a class or become part of a community learning environment, your expanded social circle helps elevate your quality of life and sense of belonging.
A progressive, inclusive community that expands the idea of senior living
In addition to offering elegant apartment homes and villa residences for independent living, Broadview at Purchase College will have a host of cultural amenities and care options that include enhanced assisted living and memory care. Residents will have discounted memberships to the Neuberger Museum of Art and The Performing Arts Center, as well as access to student performances, exhibitions and programs. The community will feature multiple dining venues, a fitness center, an indoor heated pool, spa and salon, state-of-the-art theater, library, and much more, including:
A pub and coffee shop

Makerspace

Classrooms and lecture rooms

Indoor and outdoor live performance venues

Indoor and outdoor exhibition and gallery spaces

Dance and movement studio

Virtual reality and audio-visual learning lab and lens room

Card and gaming room

Curated public art throughout the grounds and Learning Commons

Co-curricular,

intergenerational programs

Children's Center volunteerism

Collegiate sporting events

Discounts, passes, priority access

Lecture series

Mentoring programs in your area of expertise
Broadview at Purchase College will offer Westchester County seniors a lifestyle unattainable in most senior living communities. In addition to providing opportunities for everyday wellness and lifelong learning, this will be a diverse, engaged, active community of people with varied interests and intellectual pursuits, functioning together in harmony, and confident that life's transitions will be seamless, enjoyable and rewarding.
Take advantage of Charter Membership now
A new day is dawning for retirees in Westchester County. The unique affiliation between Broadview and Purchase College means you'll enjoy uniquely inspired lifestyle programming to ensure successful aging in an intellectually stimulating environment built on lifelong learning, best-in-class residential housing and senior health care, and much more. This is the moment to inquire. Reservations are being accepted daily. Call 914-821-6602 now or contact Broadview online for additional details.